How To Set Long Video On Whatsapp Status
🕐 1 Jul 23
Whatsapp
WhatsApp status update as everyone is quite aware that it can have a maximum length of 30 seconds. Any update beyond this permissible limit is rejected by the feature. In this article we will show you how to set long video on whatsapp status.
If you want to add longer videos as your updates then you have definitely come to the right article. Below I have laid down three easy ways by following which the user can lengthen their video duration beyond the stipulated 30 seconds.
1. Cut Videos for WhatsApp Status
This is a native feature that comes with WhatsApp. All the user has to do is to upload the entire video to their status using the Cut Video option (which is a white slider) and cut the first 30 seconds of the video. Then repeat the process until the full video has been uploaded.

Users can cut the video into multiple 30 seconds clips and then upload the full video as the status.
However, WhatsApp cannot cut the video precisely so the video may turn out to be a little awkward when it is full uploaded. To avoid this, the user can download a video cutter (like Paw Editor).
2. Download a video cutter
Video cutter helps in manually cutting a downloaded video. A video cutter like Paw Editor helps in cutting the video in any way one likes.
One can cut the video to select a particular portion of the video.
Trim a video and split into multiple clips.
Shorten the video.
It has filters, transitions, animations that can be used to customize the videos.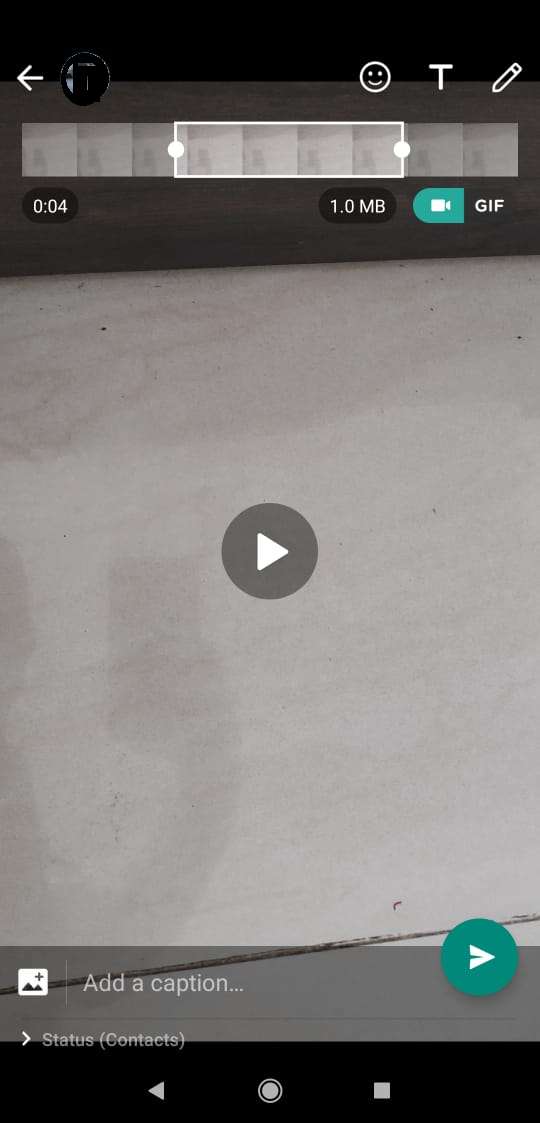 3. Rooting the device and using a third party App
Users who want to fully bypass the 30 seconds limit and send full resolution videos can root their device and install a quick version of WhatsApp named WATweaks.

Rooting a device usually comes with a price as the App is not official. There is always a risk of the phone getting bricked or the other Apps not functioning properly.
Conclusion :-
So, these are basically the three ways by which you can set long videos as your WhatsApp updates. Hope the article on how to set long video on whatsapp status helps you set video status on whatsapp.