WhatsApp Status Photo Download
Last Updated : Dec 6, 2022
IN - WhatsApp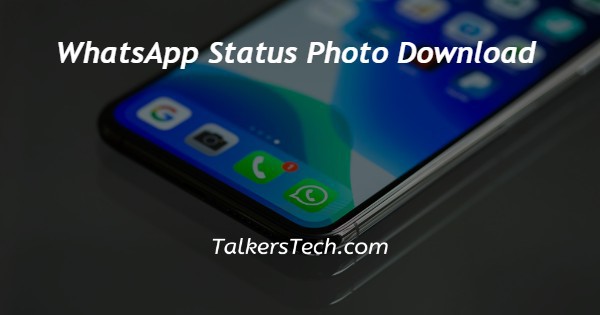 In this article we will show you the solution of WhatsApp status photo download, there are several third party application that helps the user easily download the WhatsApp status on their device.
You can also use the file manager on your Android device in order to download the photo from WhatsApp status.
File manager locally creates a folder named media where you can easily access the status.
In case you are looking for a solution on how you can download WhatsApp status photos this is the right article for you just follow the steps given below in order to download WhatsApp status photo.
Step By Step Guide On WhatsApp Status Photo Download :-
Launch the WhatsApp application on your Android device.
Open the status tab and see the status including photo that you want to download.
open the built-in file manager on your Android device.
Enable the option show hidden files.
In case you have not enabled this option, tap on the three vertical door placed next to the option internal shared storage.
It will show three options called sort by create folder and show hidden files.
Select the option show hidden files.
Open the internal storage Under inbuilt file manager.
Select the WhatsApp folder to proceed further.
It will display three more folders: database, backup and media.
Select the folder named media.
The media folder includes various options like audio, document, stickers, images, voice note status, link, video and animated gif.
Choose the option status from the Whatsapp media folder.
Select the specific WhatsApp status which include the photo that you wish to download on your Android device.
Once you select the WhatsApp status photo you will see 4 options called send, move, delete and more.
Select the option more to see a detailed menu.
A popup box will display on the screen with various options such as make private, copy, add to favourite, rename, compress, open in Another app and details.
Click the option send from the bottom of the screen
Once you click on the options and placed at the bottom left corner of the screen it will show you another pop up box.
In this popup box it will show you all the location where you can easily save this WhatsApp status photo by sending it.
These locations include Instagram, WhatsApp messages, Gmail, Snapchat, telegram, upload to Google photos, upload to Google drive and share nearby.
You need to choose the desired location in order to download your WhatsApp status photo.
Conclusion :-
In this article we covered an essential guide on how you can download the WhatsApp status photo on your Android device.
I hope this article on WhatsApp status photo download helps you and the steps and method mentioned above are easy to follow and implement.