How To Use Copyrighted Music On Instagram Legally
🕐 1 Jan 23
Instagram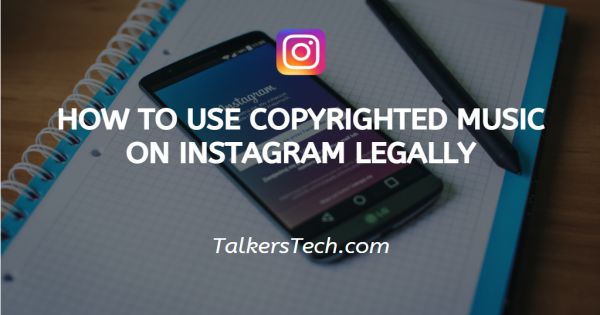 In this article we will show you how to use copyrighted music on Instagram legally, approximately 60 per cent of Instagram stories are played with the sound on according to Internet server sources. If we keep this in mind, we'd be able to deduce that adding music to a story might be a differential factor for your followers.
Musical Instagram You might have thought about using your favorite songs for this form of video.

However, whether it's for a personal or business account, using the right song for your Instagram videos isn't as straightforward as you think. For copyright purposes, this social network can delete your content or ban your account if you use protected music.

In reality, the implications could be more serious if you use copyrighted music for Instagram Advertising. To avoid these issues, I'm going to add some methods for using music safely on Instagram.
Step By Step Guide On How To Use Copyrighted Music On Instagram Legally :-
Best Way To Avoid Copyright :-
Instagram has its own music sticker for using music in an Instagram story. Instagram Music has three tabs that display popular songs, moods and genres. Users can browse songs based on moods like romantic, fun, upbeat and dreamy, or use songs from the popular Instagram music chart. Genres like Hindi, Punjabi, Rock and Hip Hop are also available.
Apps For Adding Music To Your Instagram Stories :-
As you've seen, adding music to your Instagram stories is pretty easy. However, adding music to daily videos that are posted outside the story area is a little more complicated. To do this properly, you need to have a video editor installed on your mobile that gives you a minimum of guarantees.

Or download a range of applications that add music to Instagram. In the following lines, We will show you the most used apps in the Instagram community.
Lomotif :-

With more than 20 million users, Lomotif is one of the most popular on the market. It helps you, among other items, to add songs by a multitude of musicians, as well as you can also add some creative effects. You can download it from both iTunes and Google Play for free.
Vigo Videos :-

You may not know the name because it used to be named Flipgram, enabling your favourite songs to be added to your Instagram videos using its own music library. Add something free app gives you the ability to create music slideshows, as well as the ability to work as a group on your own.
Spotify Music Instagram Story :-

There's another way to connect music to your 'Insta Stories' in addition to the 'Music' label: via Spotify.

Not long ago, the creators of the application introduced the capability of sharing your favourite tracks directly into Instagram stories.

This would stop the widespread trend of taking screenshots to explain what you are listening to your followers. This new feature allows your followers to open the song directly from Spotify by clicking on the link. You need to fill login credentials to your Spotify account to do this and pick the album.

Click on the three-dotted icon to the right of the title of the track once you've selected it.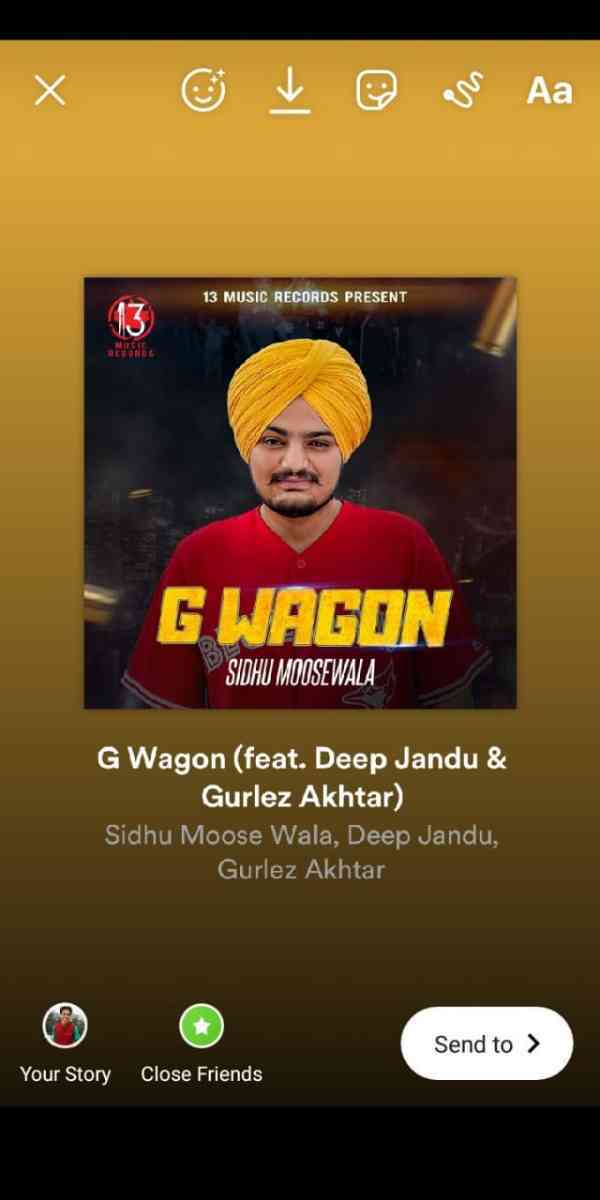 Conclusion :-
However, it is better to use Royalty-free music if you want to add a professional and corporate touch to your profile. You can also face copyright claims on music story.

And to avoid these copyrights strikes, you can use the above-mentioned ways. I hope this article on how to use copyrighted music on Instagram legally helps you.