How To Use Amazon Gift Card On Amazon Payments
🕐 1 Jul 23
Amazon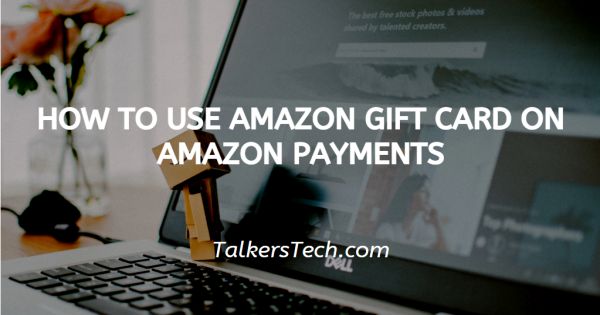 In this article we will show you how to use amazon gift card on amazon payments, Amazon is one of the biggest ecommerce companies in the current marketplace. They have numerous sellers registered under them.
Millions of people use amazon for making purchases. It has come up as a leading company in the ecommerce sector because of its features and good consumer experience.

There are also gift cards and features like amazon pay balance that gives am u cashback offers and offers discount.

Amazon gift card has specifically proven to be a successful company for amazon payment. It helps when making payments.

You just need to have an amazon gift card to avail this feature. It can be gifted to people for festive purposes.

Amazon gift cards have been proven to be good festive gift cards. So the steps to avail the amazon gift cards on amazon payments are as follow.
Step By Step Guide On How To Use Amazon Gift Card On Amazon Payments :-
Open the amazon app on your mobile or open the website on your PC.

Select the products that you want to purchase.
Add all the products to the cart for check out.
Once the products are added then click on the basket icon on the bottom. It will take you to the cart.

Check that all the items you need are there in the cart.
Click on "proceed to by" to go to the next page.
The next that opens up will ask you to confirm your address. Take a look at the address and then click continue.
You will reach the payments page once you continue. On the payments page, you will see that there are many different payment options. At the bottom part, you will get the option to add gift cards. So, click on that option to add a gift card.
Once you click on add "gift card or promo code", you are asked to enter the gift card code. So just type in the gift card code associated with it.

Click on apply after you have typed in the code.
The amount associated with the gift card is deducted from the amazon balance. If the gift card amount is more than the required balance then you won't have to pay anything.
If the gift card amount is less than the balance required to pay then you will have to pay more. So select a payment method for further payment after the value of the gift card is deducted.
Click on continue to complete the needed payment.
Once the payment is done then you will receive your order confirmation.
Conclusion :-
I hope this article on how to use amazon gift card on amazon payments helps you and by following all the steps mentioned above, you can use amazon gift cards for amazon payments.

It is easy to use and needs no fuss. You can easily go ahead and make a purchase on amazon using amazon gift cards.