How To Upload Multiple Photos To Instagram From PC
Last Updated : Dec 23, 2020
IN - Instagram
In this article we will show you how to upload multiple photos to Instagram from PC, Instagram is one of the growing social media application which can be operated from both mobile device and computer device using any operating system on mobile phones or Computer devices.
But when it comes on the Instagram computer version, they haven't customized web version well as they aren't offering all the features on computer version as compared to the mobile app version.

One of the most searched issues which Instagram web audience is facing that "How to upload multiple photos to Instagram PC version" as Instagram hasn't introduced any direct way of uploading pictures using Instagram Pc version.

In this article, we are going to share some of the best ways to post multiple pictures on Instagram pc.
Step By Step Guide On How To Upload Multiple Photos To Instagram From Pc :-
Posting By Inspecting :-
One hidden secret is that a lot of desktop browsers have a feature that can trick the Instagram site when you access it on a mobile platform. This means that your ability to post images can also be accessed instantly from your browser. The downside, however, is that only specific Instagram features can be accessed through this web-based access.
Start by pressing CTRL+SHIFT+I when posting photos on Instagram using Chrome, and it will open the frame of the developer tools on the device.
Click CTRL+SHIFT+M now or just hit the system phone icon on your inspect element window. A tiny toolbar below the main window toolbars will be instantly added. To boost the machine, you can now select the desired mobile device.

You will be moved to a mobile browser framework where users can select their photos to share on Instagram with the camera button.
Remember that, instead of using a round dot to stimulate the tapping and start dragging on the touchscreen, this GUI won't give you scrollbars.
Note :- If you don't see a camera option, then try to reload the website.
Instagram Windows Application :-
Instagram also has a Windows Store app version so that it can be used on tablets as well. It can also be easily installed on Window 10 computers, but a PC with a touchscreen feature and the rear-facing camera is required to allow photo and video uploading.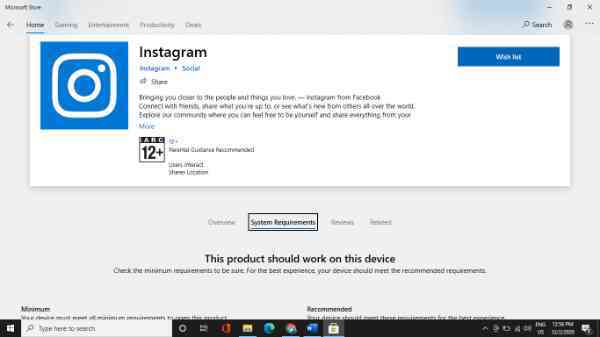 Instagram allows those who have windows 10-PC touchscreen computer to write, edit and upload images the same as the Instagram Smartphone App. The task can be accomplished by simply clicking the "Camera" icon in the menu section and then selecting whether to capture a new video or upload a photo or pick it from the Gallery.

Hit the next" button once you have finalized your pictures and it will take you to the editing slot. Use basic editing tools to make the desired improvements to your picture and finally share your image on Instagram.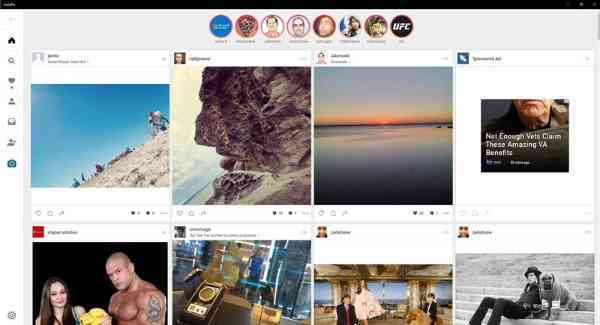 Conclusion :-
We also have some of the third-party application. Some of the famous third party websites Deskgram, Instapic, Gramblr and Uplet. These apps can post multiple photos from your Instagram account by taking access of your Instagram account from you by asking login credentials from you.

Due to privacy issues, lots of people don't prefer to use this method for posting pictures on Instagram. Anyways above mentioned both tricks would surely help you to post images on your Instagram handle. I hope this article on how to upload multiple photos to Instagram from pc helps you.