How To Update Disney Plus Payment
Last Updated : Dec 6, 2022
IN - Disney Plus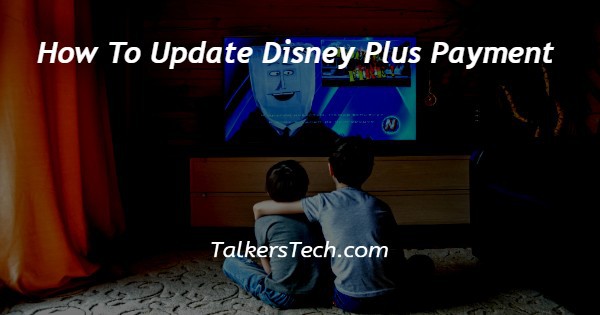 In this article we will show you the solution of how to update disney plus payment, Disney Plus is one of the best online streaming entertainment platforms with a wide variety of content provided by Disney Pixar National Geographic and marvel studios.
It is possible for a user to get lost in the library and stream movies and TV shows.
With the help of Disney plus you can also watch content like movies, TV shows and documentaries from other channels such as pixar, Star Wars, National Geographic or marvel.
In case you have changed your bank account or you want to use a distant credit card you can easily change your payment option with Disney Plus.
In case you are looking for a solution on how to update your Disney plus payment this is the right article for you just follow the steps given below in order to update your Disney plus payment.
Step By Step Guide On How To Update Disney Plus Payment :-
Open the official Disney plus website on your web browser.
In case it does not log you in to your account simply enter your Disney Plus account credentials as your valid email address along with password to proceed further.
After successfully login to your account select your profile icon placed at the upper right corner.
The menu will open which will show all the profiles along with other options named edit profile account help and log out.
Click the option account from the drop-down menu.
The account page will show your account details along with subscriptions.
The account details section will show your email address along with the password that you can change at your own convenience.
On the other hand the subscription options include the bundle and save and annual.
Select the building detail link which is placed next to the option of your subscription type on Disney Plus.
On the next screen you will see the details which will show your payment amount, next billing date and the method of payment for your subscription on Disney Plus.
Now you need to select the option to change payment for which is placed under the heading payment method.
This will redirect you to another page where you can enter your credit card details or you can also log in to your paypal account.
You need to enter all the necessary details and tap the save button placed at the bottom of the screen.
Conclusion :-
In this article we covered an essential guide on how you can update your Disney plus payment on the web browser and now you can update your Disney plus payment whenever you want.
I hope this article on how to update disney plus payment helps you and the steps and method mentioned above are easy to follow and implement.