How To Track Location Using Gmail Account
🕐 1 Jul 23
Gmail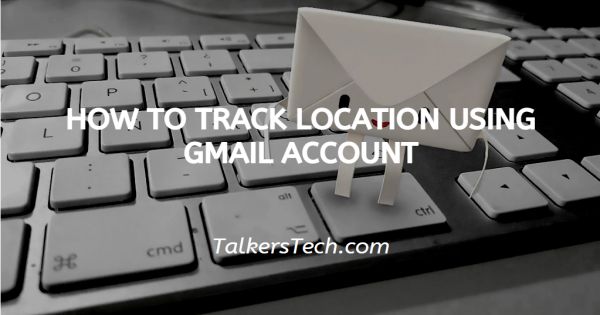 In this article we will show you how to track location using Gmail account, the Gmail app by Google is very popular and one of the best apps for emails. It has a lot of features, some of which are really amazing and useful. At the same time, it is very easy to use and free of cost.
An email id is very useful for office related, school related or any other work as it is required in almost every app to create an account or log in. Due to the option of email things have become a lot easier for us as it saves a lot of time for us.

You don't have to go anywhere to write a mail to someone, you can simply turn on your computer and write an email from Gmail to anyone across the world, you just need to have their email id.

There are many others options too, such as you can even track someone's location if you have their Gmail ID or if they have your Gmail ID logged in their device, which they are carrying with themself.

Want to track someone with the help of Gmail Account, just follow the steps in this article.
Step By Step Guide On How To Track Location Using Gmail Account :-
At first, open the Gmail account on your desktop.
Log in to the Gmail account, which is already logged in the device of the person whose location you want to track, by simply entering its email id and password.

After you have logged in, simply scroll down at the end of the page.
And, click on the "Details" option below the Last Account Activity" at the bottom of the screen.

A box will pop up, in which you will get all the details about when the Gmail account has been opened and from which device. If you have already recognised the device which you want to track, you will see a "Location" section, in which the IP address of the device location will be shown.

If you want the exact location, then copy the IP Address beside the Location.
Then, go to your browser and open "What is my IP Address".
And, paste the IP Address in the "IP Address Search" section.

Then, click on the search option.
Then, a new page will appear with the location details and map tracking of the device.
Conclusion :-
I hope this article on how to track location using Gmail account helps you, options like these make Gmail better and different from other email apps.

You can track the location of your son, daughter, wife, husband or anyone just by having their Gmail account in your computer.

I hope you loved reading this article and now it is easy for you to track location using the Gmail account just by following the above step-by-step instructions properly.