How To Show Followers On Facebook Profile
Last Updated : Apr 23, 2021
IN - Facebook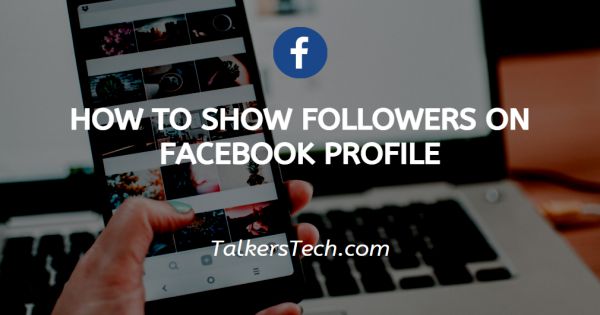 In this article we will show you how to show followers on Facebook profile, we all know that the main reason why we need to show the number of our followers is to improve trust.
In the online world, many followers increase the level of trust for your fan page. People always view a Facebook page or purely a Facebook account with many followers as legitimate and authentic.

Facebook followers buy items from an account that they trust. Therefore, many followers have direct financial benefits. Also, you get an added advantage of selling your products easily to people since they believe in your account due to more followers.
Step By Step Guide On How To Show Followers On Facebook Profile :-
The first and foremost thing you have to do is open Facebook application on your mobile phone and log in to your profile.
Then what you have to do is tap on the three lines on the extreme right corner as shown in the below image for example:

Then scroll down and then tap on settings and privacy

Next tap on settings

Now scroll down and tap on privacy settings

Set who can see your future posts to-- public

Set who can send you friend requests to -- friends of friends

Set public posts to -- public (all)
Then go back to your profile

Tap on three dots just beside the edit profile

Then tap view as

Then it will show only follow button
Next again go to three dots and tap edit profile
Edit details
Tap on followed by (Note: followers option will not be shown if you don't have any followers)
Then again tap on three dots just beside the edit profile and tap on view as and you will be able to see your followers option on the profile
Conclusion :-
so, guys, this was the process did you see how easy it was I hope this article on how to show followers on Facebook profile helps you.