How To Select Multiple Photos In Google Photos
Last Updated : Aug 1, 2022
IN - Google Photos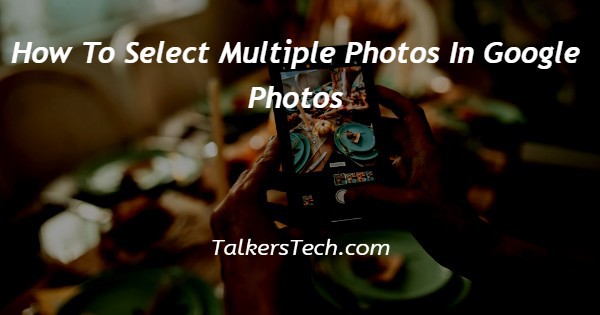 In this article we will show you how to select multiple photos in google photos, Google photos is an application which offers you many features to the user. It allows a user to go quickly through it and also arrange the folders by allowing them to conveniently for selecting all photos at one time.
Since it is the most popular photo-sharing and storing photos application that also ensure your photos by the process of backup and sync.
The main thing is you can store your photos here from your gallery for future use. It ensures that all the photos and videos are saved here, are safe.
As if you have deleted you one of the photo or all photos then it will automatically backup and sync those photos when you turn on that feature from your device.
Step By Step Guide On How To Select Multiple Photos In Google Photos :-
In this article, we will discuss about hoe we can select multiple photos in Google Photos.
In order to learn about the method by which you are able to select different kinds of photos and then save those photos to an another album.
You need to refer to the following steps given below as:
First Open the Google Photos on your device.
You will see your all photos here.
You need to tab hold the photo or picture you want to select.
Then scroll down to the bottom side or to the end of the photos to select other photos without lifting you finger.
You will see the number of selected photos at the top-let area of your screen.
Then select the multiple photos that you want to choose.
Now, the multiple photos has been selected by your own desire.
You can make a folder to keep those photos to an new album.
Conclusion :-
I glad that you will figure out the ways which I have listed above, by which you are commonly able to select the multiple photos and edit it or save for any formatting.
Google photos is such an app that provides you with various kinds of feature.
It can store your photos according to the categories like selfies, people, places, document, motion photos, videos and photo scan.
Here you can create your own album and able to share it with your partner or other people to whom you have chosen as to share those photos.
So selecting the multiple photos from the Google photos by selecting it through your finger and then drag it, until and unless you want pick those photos.
I hope this article on how to select multiple photos in google photos helps you and the steps and method mentioned above are easy to follow and implement.