How To Save Video From Instagram Story
🕐 1 Jul 23
Instagram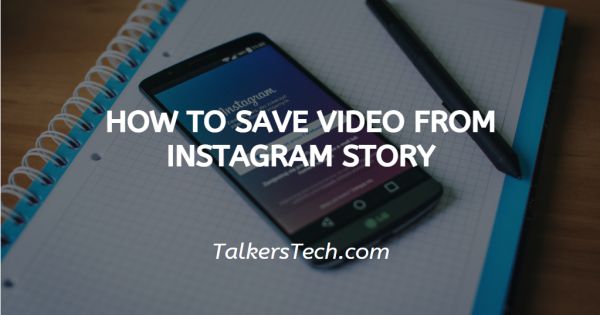 In this article we will show you how to save video from Instagram story, the duration of an Instagram story is up to 24 hours but you can have that story in your camera roll forever.
There are various ways to save a video Instagram story. You can save the video from your Instagram story even after 24 hours of disappearing. This feature is available for both iPhone or Android users.
Step By Step Guide On How To Save Video From Instagram Story :-
Method 1 :-
Launch the Instagram app on your smartphone. You can install the application from the Play Store in case you do not have Instagram.
Click your story. It is located at the top left corner of your screen and you can see your story in order to download it.
While your story is being played in the background, click on the three dots.

After clicking the three dots you will see an option appearing on your screen named save.
Choose save video to save that specific story.
Android users have to download each story/video individually by clicking the option of save video.
iPhone users can download multiple stories at once by clicking the option of save story/video.
Method 2 :-
There is also another method through which you can save videos from Instagram stories. Right before you upload any story, you can see various icons placed at the top of your screen.

With the help of these icons you can download, write, edit, Select filters, Use gifs, stickers, insert music, images, use hashtags, use polls and countdown For your Instagram story.

Click on the arrow icon facing downwards. This icon is placed at the top of the screen of your story. It is one of the fastest methods to save video from your Instagram story.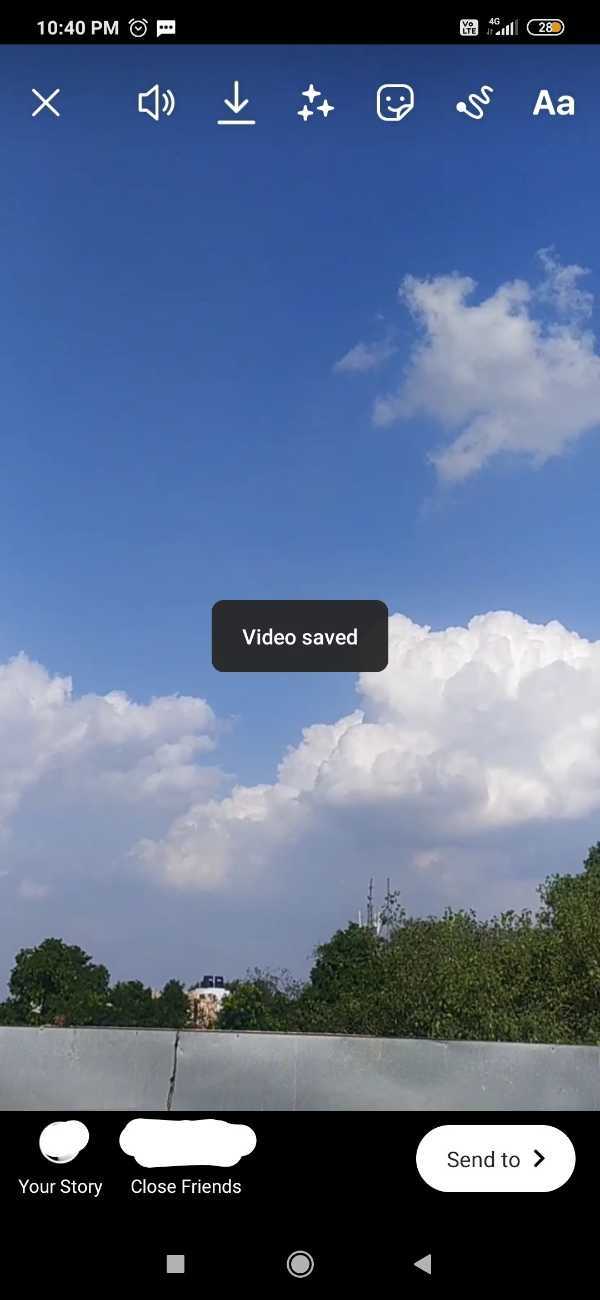 Instagram New Video Format :-
Instagram is combining IGTV and feed videos into one video format. This makes it even easier to create and Discover videos on Instagram.

The new video tab on the profile will be the home for this new combined video format. This change does not affect reels, It only makes other video content easier to find and access. IGTV As a brand is no longer.

Now long form video up to 60 minutes and Instagram feed videos will both state under the new video tab. basically all videos excluding reels will sit together.

Instagram is also introducing more updates to make creating and discovering video easier.

Instagram new video format features
Instagram video will also include a 60 second feed preview.
Video tab on the profile.
The ability to trim and filter videos when uploading
Options for location and other accounts.
Conclusion :-
I hope this article on how to save video from Instagram story helps you, in this article we discussed two methods to solve this problem. This article also highlights about the Instagram new video format and features of this update.