How To Save ShareChat Images In Gallery
🕐 1 Jan 23
ShareChat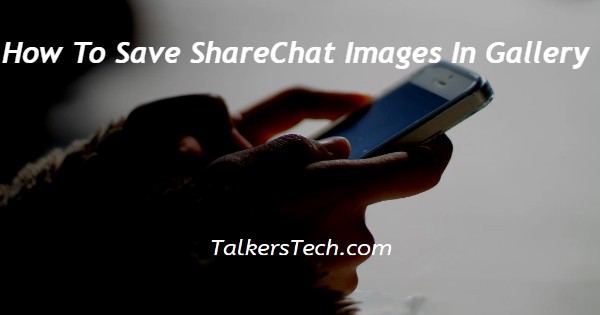 In this article we will show you how to save ShareChat images in gallery, ShareChat is an Indian social networking application that allows the users to share their media such as photos, videos and GIF with others.
In case you like some other media of other users you can also download with just one click.
This application also allows the users to share the videos and photos with other friends on other social networking platforms such as whatsapp.
You can easily download or save ShareChat images by using the ShareChat application or its official website on Google Chrome.
In case you are looking for a solution on how to save ShareChat images in a gallery this is the right article for you just follow the steps given below in order to save ShareChat images in the gallery.
Step By Step Guide On How To Save ShareChat Images In Gallery :-
By Using ShareChat website.
Open Google Chrome on your Android device.
In the search bar, type ShareChat.
Now you need to click the first link of the official website of ShareChat.
After this on the next screen it will ask you to select your language.
You will see some of the following languages on the screen such as Hindi, Marathi, Bengali, Gujarati, Telugu, and others.
After selecting the language You will see 4 tabs placed at the bottom of the ShareChat homepage.
Click the home tab placed at the bottom left corner of the screen.
Here you will see some of the following: Trending, video, ShareChat TV, latest and other types of content.
Scroll down and search for the specific emails that you want to save from ShareChat in your gallery.
As you can see in the picture given below at the bottom of every image OR media there are some few options.
These options include share, comment, like, and save.
Once you decide which image you want to say what to download from ShareChat, you need to just click the downward Arrow placed at the bottom right corner of the image.
The downward Arrow represents the download or save option.
After clicking this option your selected image will automatically download in your gallery on your Android device.
You can go to your gallery and search for the ShareChat folder in order to see all the saved or downloaded images from the ShareChat website.
Conclusion :-
I hope this article on how to save ShareChat images in gallery helps you and the steps and method mentioned above are easy to follow and implement.
In this article we covered an essential guide on how you can save ShareChat images in a gallery using ShareChat website from Google Chrome.
And now you can easily download images or other form of media in your gallery.