How To Put Google Drive On Desktop
Last Updated : Nov 25, 2021
IN - Google Drive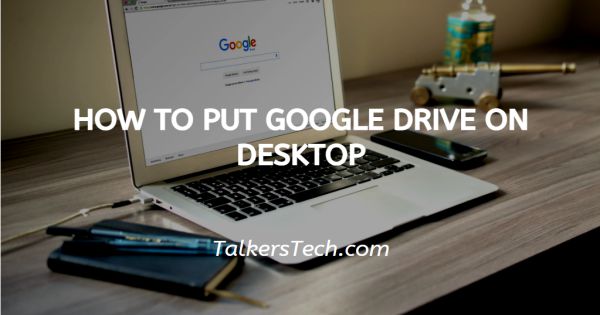 In this article we will show you how to put google drive on desktop, Google Drive is a popular cloud storage service provider. This application is easily compatible with Gmail and other Google platforms.
You can easily download the application of Google drive on your PC or desktop. By doing so, your computer or device will sync your files with Google Drive automatically.
Step By Step Guide On How To Put Google Drive On Desktop :-
In order to install Google Drive on your PC, you first need to log out from your Google account in the browser.
After logging out of your Google account on your browser, open drive.google.com. After scrolling down the web page you will see the option of download.
You can download drive for Mac/ PC, Android, and IOS.
Click the option of drive for Mac/ PC.
After clicking this option a new tab will appear on your screen.
Two sections will appear on your screen named as for individuals and for teams.
Click the option of download under the individual column.
After a window will appear on your screen to show the term of service. Google drive in phones you that by using backup and sync, you agree to the Google terms of service.
Click the option of agree and download.
In your internet browser, a program will automatically start downloading.
Once the program is downloaded successfully on your device, tap the program and the installation process of the program will start automatically.
After it completes the installation process close the pop-up window.
After downloading and installing the program on your device now Google Drive window will appear on your desktop. It appeared as a welcome to back up and sync.
It informs you that all your files are at your fingertips. Backup and sync safely store content from your computer in Google Drive.
Click the option of getting started given at the bottom of the pop-up window.
Now you need to enter your Gmail address along with your Gmail password. Click next after filling in all the details.
Now you can change your laptop preferences at your convenience including the type of quality and file size.
You can also set your Google Drive Sync at your own convenience. You can also select specific folders for syncing.
Conclusion :-
I hope this article on how to put google drive on desktop helps you in this article, we covered an essential guide and the instructions mentioned above are quite detailed and easy to follow.