How To Put A Link On Instagram Photo
Last Updated : Feb 11, 2021
IN - Instagram
In this article we will show you how to put a link on Instagram photo, Instagram is one of the most famous social media platforms among us especially among the teenagers. Generating leads for anything like subscribers on YouTube, small businesses, followers, etc is very common on Instagram.
In this article, we are going to tell you the way of putting links on Instagram posts so that it will be easy for the users to get into the page or sites easily. Because we always believe that satisfaction of customer is directly proportional to your leads.

But the truth is that there is no such feature that came yet on Instagram where you can put links on posts. Even when you put links on any post, it looks like as below:
But no worries we have got a solution for this by which you can share your link very easily. So, you just need to follow the following steps.
Step By Step Guide On How To Put A Link On Instagram Photo :-
Firstly, go to google play store and type QR code barcode scanner, or simply click on this link (https://play.google.com/store/apps/details?id=com.mby.qrcode)

Install this application and open it and give all the permissions it will ask for. You will see an interface after opening like this as shown below

Then click on the generate button that is the plus option on the bottom

You will see an interface like this as shown in the below example picture
You can see various options there. These options are for different ways of creating QR codes. You can use any option by your convenience, like any options for which you need to make the QR code.

For this article to make you guys understand we are opting for the first option. In this, you just need to put the link of your page or website or application on the box (enter text) and the QR code will be automatically generated like this
You can customize the QR code too by clicking the first option just below the QR code like this like changing the colour as you want which is pretty cool and looks attractive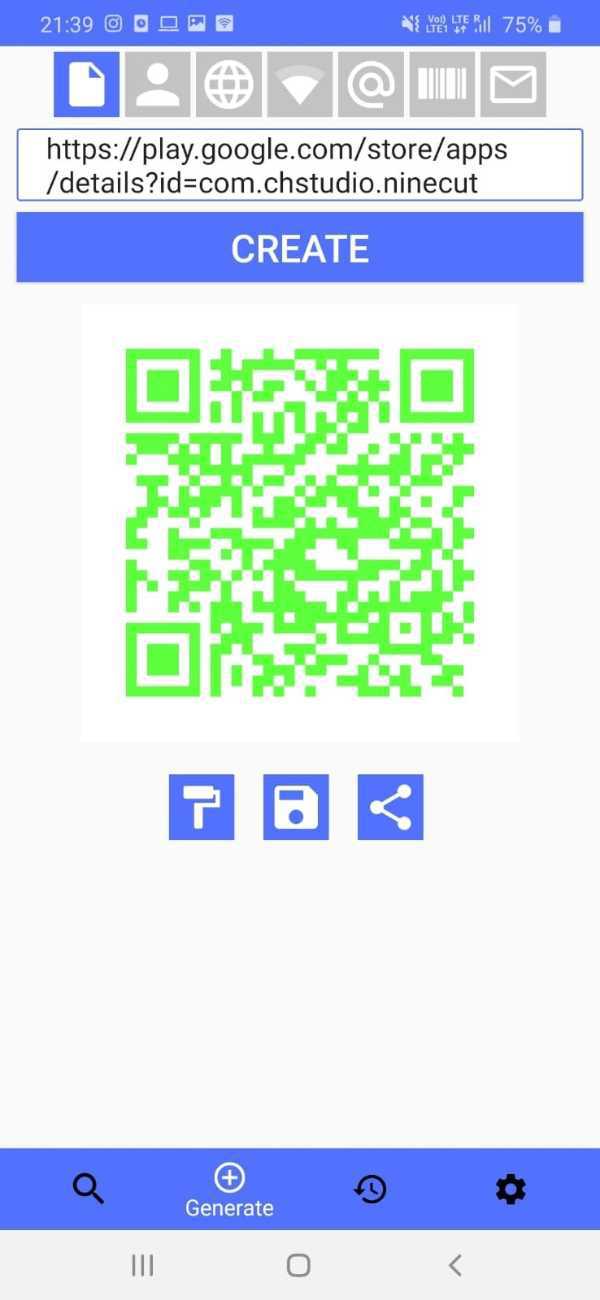 Now you can download or share this QR code by the saving and sharing option. Now here comes the important process that how can it help share the link on Instagram posts.

So, whatever post or photo you want to share on Instagram you can add this QR code precisely on that photo and use caption like "scan on this QR code for directing towards the page" or "scan on the link for knowing more"
You can add this QR code like this as shown on the below image

And now you have learned that how to put links on Instagram posts.
If you find this article useful and learned something, then do share with your friends and tell them to share too.
Conclusion :-
We hope we have cleared all your doubts but if in case you have any query then you can comment below, we will try our best to reply as soon as possible. I hope this article on how to put a link on Instagram photo helps you.