How To Pass The Instagram Bio Limit
🕐 1 Jul 23
Instagram
In this article we will show you how to pass the Instagram bio limit, Instagram is the simplest and creative way to reach out and raise the brand with new customers. There are, however, certain drawbacks that from a marketing viewpoint, are a nightmare. The Instagram bio character cap is one of these limitations.
For brands and corporations, the character limit can trigger real problems as it can be tough, to sum up, your business and inspire your followers with just 150 characters. But as with most things to get around the cap, there are a few ways you can try out.

Via this article, we will be telling you various methods to tackle this problem and add a creative/attractive bio in your Instagram profile and make your profile look good.
Step By Step Guide On How To Pass The Instagram Bio Limit :-
A Little Bit Of Discussion About Instagram Bio Complication :-
So let us discuss how does Instagram calculate the characters of Instagram bio, as it is not that easy as much it seems. The limit for Instagram bio character is 150 letters. This doesn't say, though, that you can use precisely 150 letters in your Instagram bio, but it's much more complex than that. Let's look at exactly how Instagram calculates the limit for characters.

When Instagram registers your characters, it registers more than just the amount of letters you use. In reality, a 'character refers to anything like punctuation, numbers, and above all, emojis!

Emojis look amazing at Instagram bios, but they take up a lot more room than you would expect. All emojis are equivalent to at least 2 characters, but some might be equivalent to 3.
Add Links To Your Instagram Bio :-
If you want your followers to learn more about your big business, the best way to do this is to add a connection to your bio. The connection should lead your followers to a more comprehensive bio page, such as 'About Us or 'Our Story.'

You can also use Instagram link sites like Linktree to give your followers a range of different links to choose from.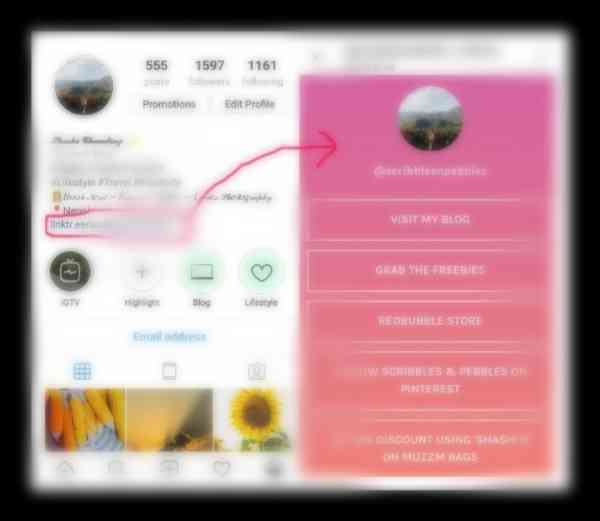 Linktree is an ingenious solution to the policy of not allowing hyperlinks in posts on Instagram. In simple language linktr.ee is a short link which you have to place in your profile bio that, when clicked will navigate profile viewer to a webpage with a list of every link that you want him to show. From there, your audience can choose one and get directed to the content they're looking for.
Using Story Highlights Will Make It More Creative :-
Another perfect way to 'extend' your bio is to use highlights from tales. Story highlights are archived versions of the stories you share on a 24-hour basis. You have full control over which stories you record and can even divide them into categories to make it simple for your followers to search them.
Highlights of the story appear directly under your bio and may include links to external URLs. In order to give followers easy access to product pages and brand information, many businesses use story highlights.
Conclusion :-
The bio character limit for Instagram is super irritating, but it doesn't have to stop you from promoting your brand and using Instagram to drive sales effectively.

So to tackle these, we have provided some of the steps so that you can still make your bio look more informative with limitations. I hope this article on how to pass the Instagram bio limit helps you.