How To Open Instagram From Facebook
Last Updated : Feb 11, 2021
IN - Instagram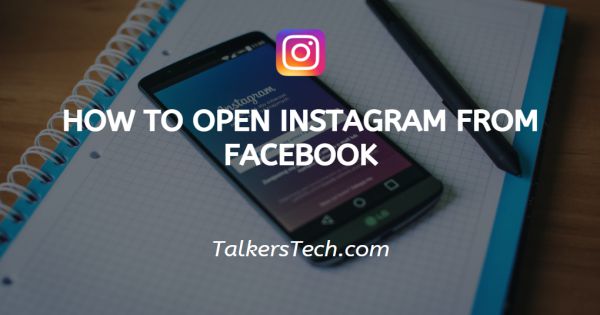 In this article we will show you how to open Instagram from Facebook, Facebook and Instagram are that two platforms of social media that are used by 89.9% of the people around the world. These two platforms are very easy to use and by these platforms, small businesses can even get a large amount of traffics.
It's just you need to understand that how to use them properly. By creating an Instagram account via Facebook, both of the platforms will be linked and it will be easy for you guys to gain traffic and easy to post content on both the platforms in very little time.
Step By Step Guide On How To Open Instagram From Facebook :-
First, open the Facebook application and click on the Settings option on the right corner (3 lines)

Click on pages' option as shown below

Open your page

Click on the edit page option as shown on the below image

Then click on settings at the bottom

Click on Instagram as shown on the below image

Click on connect account at the bottom of the page

Click on continue with Facebook

And hurray!!!! Your Instagram account is connected with Facebook as you can see on the below image as an example
There are many benefits of connecting Facebook and Instagram accounts such as it helps in increasing brand awareness, customer reach, traffic, sales leads, etc., now-a-days Instagram is on top and is on the craze.

And somehow we can say that now a day's people uses Instagram more than Facebook. So by connecting your Facebook page or account with Instagram you can enjoy more benefits.

And most importantly when you connect Facebook and Instagram it saves lot of your time that you don't need to post same thing twice on both platforms, you just need to click on post on Instagram or post Facebook too and your post will be shared on the both the platforms simultaneously.

More than 93% of teenagers use Instagram. Hence by these simple and quick steps, you can open your Instagram account and get these mentioned benefits by yourself. So this was the process of opening an Instagram account from a Facebook account.
Conclusion :-
We hope we have cleared all the points and if there is still any query you can comment down below and we will try our best to solve your query as soon as possible. I hope this article on how to open Instagram from Facebook helps you.