How To Make A Private Facebook Page
🕐 9 Apr 23
Facebook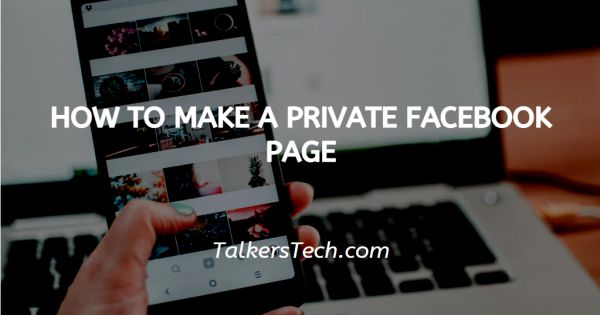 In this article we will show you how to make a private Facebook page, one has to unpublish their Facebook page to make it private. When you publishing a page renders it temporarily private and you can go ahead publish it at any time.
It is a useful feature when making edits on the Facebook page. However, there is no option of making a permanently private Facebook page.

It is because the point of a Facebook page is to promote something to the public. Thereby, to make a more exclusive space, create either a private event or group instead.

It is also important to note that people who have a role on the page, can always view it regardless of whether it's published or not. So, the steps to make your Facebook page private are as follow.
Step By Step Guide On How To Make A Private Facebook Page :-
Open the Facebook app on your smartphone.
Tap the 3 horizonatl bar option leading to the menu. It is on the top most right side of your app screen.
You will see many different sections on the menu. Tap on the "Pages" section.

Select the page that you wish to publish from the list of pages you have. If you have just one page then choose that.

Once the page has opened then tap on the gear icon on the top right hand corner. It will lead you to the settings section of your page.
Tap on General from the settings page.

Once the general section option opens up then scroll down to find the "page visibility" section.
Then, tap on unpublish and as a result the blue checkmark will appear next to it.
Conclusion :-
If you follow the above-mentioned steps then you can easily make your page private for a period of time. It will help you make your changes and publish it again.

When you return to your page, you will get the option to make your page public again by clicking on "Publish".

Either select that option or use the settings menu again. It is an easy process with little complexity.

Making changes on Facebook is important for updating new information and details. So, making it private can help in making the changes without the immediate knowledge of the customers. Making changes on a published business page and often confuse the customers.

So, making it private and then editing information on the pages is a better option. Once you are done making the required the changes, you can publish it again.

You are allowed to use this method as many times as you want. I hope this article on how to make a private Facebook page helps you