How To Logout Of Google Photos On iPhone
🕐 1 Jan 23
Google Photos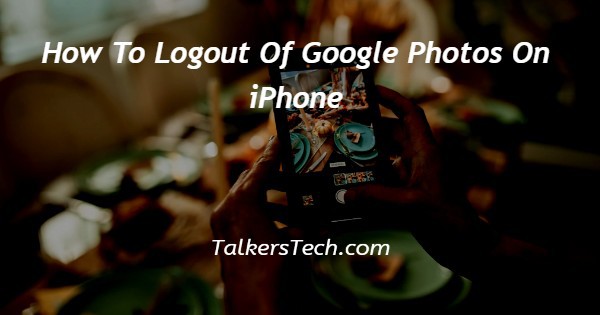 In this article we will show you how to logout of google photos on iPhone, Google photo is one of the most useful photo storages and sharing tools provided by Google.
Android smartphones come with Google photo-free install applications on the home screen. In Google Photos you can create a private backup so that you can see all your photos and videos across all your signed-in devices.
You can also change this in settings. It is one of the best platforms to store your images online. It is securely accessible and provides a variety of tools for editing and sorting your image library.
The easiest method to log out of Google photo on iPhone is to use it without an account.
Once you log out of Google Photos on your iPhone, you can use this application as an offline viewer. in case you are looking for a solution or how to log out of Google photos on iPhone, this Is the right article for you.
Step By Step Guide On How To Logout Of Google Photos On iPhone :-
Install Google photo application on your iPhone.
After downloading and installing you need to use your Google credentials to access the account. Enter your valid email id and password to proceed further.
Click your account Avatar placed at the top right corner of the screen. It can be your profile picture or your initial alphabet.
Tap your currently active profile from the drop-down box.
It will show a few more options named used without an account, add another account, manage accounts on this device, free up space, photo settings, help, and feedback.
Click the option- use without an account.
It will sign out your account from Google photos on iPhone Which means you will no longer use your account for accessing Google photos on iPhone.
Now Google photo will function as a normal Gallery application having no backup option.
Conclusion :-
I hope this article on how to logout of google photos on iPhone helps you in this article, we covered an essential guide and the simplest method to log out of the Google account in the Google photo application is to simply disconnect it.
After removing the account, it will work as a standard gallery application. The steps mentioned above are quite detailed and easy to follow. The method illustrated in this article is suitable for IOS devices. I hope this article solves your query.