How to know if someone is chatting on WhatsApp
Last Updated : Sep 18, 2020
IN - Whatsapp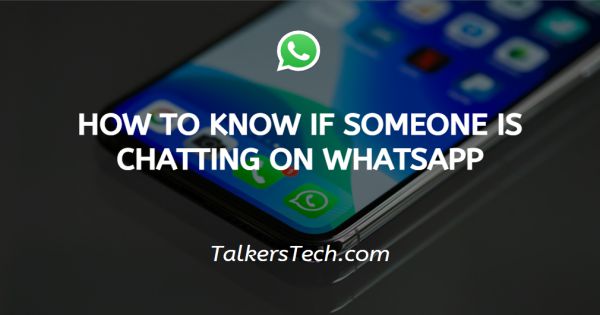 In this article we will show you how to know if someone is chatting on WhatsApp It has become a very popular application all over the world and now it is the integral part of everyone's life either they are youngster or older even children are also like and use this app because it provides many features like: videos chat, voice chat, and you can also send you picture along with documents, etc.
If you want to know, how to know if someone is chatting on WhatsApp with whom, so in this article we will guide you how easily you can find it on WhatsApp and focus on it how much this solution can help you.

Suppose that someone is either in your family or your friend frequently use your mobile phone for chatting purpose and before giving you mobile they delete whole conversation and chat history even delete the person whit whom they were chatting and there is no chat history so in that case you will never catch them.

So we will give you the best solution to know who will use your mobile phone for chatting purpose on WhatsApp.

As we all know about WhatsApp, it is a very popular messaging app across the world apart from that you can share your documents like images and video with your friends or colleague on WhatsApp, so if you are chatting with your friends or colleague on WhatsApp then obviously you will share not only conversations but also media file like images, videos at all.

For kind your information, WhatsApp allows you to check the stored data use by the contacts during the conversation and what kind of data used between the contacts, because when we use WhatsApp application for chatting purpose then WhatsApp makes a folder automatically on your smart phone and from where you can take your all WhatsApp backup and you can check easily who used your mobile for chatting purpose.

So we can take advantage of this WhatsApp feature to check who is chatting with whom on WhatsApp, so let's begin the step-by-step process,
Step By Step guide to know if someone is chatting on WhatsApp
There are some steps below which you have to follow to know who is chatting on WhatsApp in your mobile phone:
First open the WhatsApp application on your android smart phone.
Then click on the three dots icon, located on the top right corner, then tap on setting option.
After that you have to click on the data and storage option.

Then you will see all the data and storage statistics, now tap on the storage usage to check to statistics.

After that WhatsApp will show you the list of the contacts according to the data usage by the user.
You can see the storage usage on the left side of the WhatsApp contacts.

Now click on any contacts to see the details.
Conclusion :-
So you can find easily who was chatting with someone with your mobile phone and you will get all the details of the media which is used by them and hope this article on how to know if someone is chatting on WhatsApp helps you.