How To Join Telegram Channel
Last Updated : Dec 6, 2022
IN - Telegram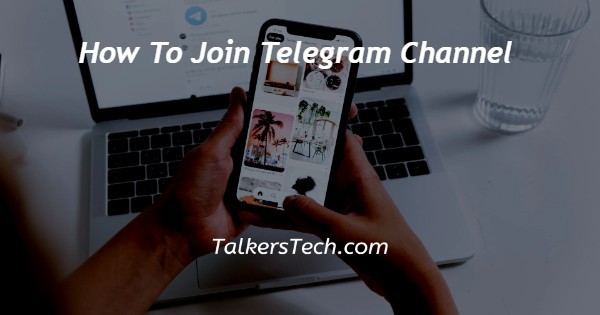 In this article we will show you the solution of how to join telegram channel, you can easily join public and private Telegram channels. In order to use private Telegram channel use first need to tap on the invitation.
If the invitation link of the private channel of Telegram is approved and you can easily use its media, file and link.
It is very easy to use public and private Telegram channel despite of the platform you are using. You can easily use Telegram channels on Android, iOS, computer or Tablet device. In case you are looking for a solution on how to join Telegram channel this is the right article for you just follow the steps given below in order to join Telegram channel
Step By Step Guide On How To Join Telegram Channel :-
Open telegram desktop on your computer.
In case you are not log into your account simply enter your mobile number, country and one time password.
Another way of opening your Telegram account is scanning through Telegram mobile.
After successfully logging in to your account, you will see the list of all the chat in the left side corner.
You just need to click on the search box placed at the top right corner of the screen.
In The search box you can easily search for Telegram channel based on your interest.
You just need to type the channels name for channels description of what you are searching for in the search box on telegram.
For example if you are searching for a telegram channel based on entertainment you just need to write a basic description such as prime, Netflix Or simply enter entertainment.
The top of the result list will display the channels that you can join on Telegram while the lower portion display activity in the channel that you have already joined on telegram.
Choose the specific Telegram channel of your choice.
Once you tap on the telegram channel you will see the number of subscriber at the top of the screen.
You can also search for the channel invitation link.
When you locate the channel link simply tap on it and click on the option to join in order to become a subscriber of the selected Telegram channel on device.
In this way you can be a part of various Telegram channel on device.
In the search bar you just need to enter the specific channel name.
Conclusion :-
In this article we covered and essential guide on how you can join Telegram channel using desktop version.
I hope this article on how to join telegram channel helps you and the steps and method mentioned above are easy to follow and implement.