How To Hide Photos Of You On Facebook
Last Updated : Sep 4, 2021
IN - Facebook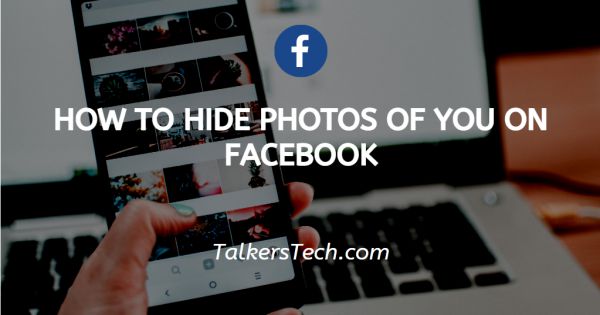 In this article we will show you how to hide photos of you on Facebook, in today's world, everything is possible and is in our hands. Technology is so advanced that we are given options to remove or hide certain things if we want.
The same is with Facebook and Instagram. Such social media pages have enabled for its users to undo their acts, hide them or remove them if they did it by mistake. There are times in our lives when we think things are cool and our acts are appropriate according to our age.

But as we grow up, we tend to change and realize how uncool certain things were that they can even creep you out. Generations' changes, trends changes and people change which brings in the idea of considering things cringe or non-cool after a point.

We think of it as a phase and try to hide it. We all did it and it's normal to feel that way. But when you post something on your social media platforms, you apparently forget it such things until and unless you accidently find old posts of yours.

People find such posts of themselves either uncool or embarrassing and find ways to delete it or hide it. But deleting a part of your past is not really great thing. No matter how embarrassing it is, people must embrace it.

We totally agree that it is still embarrassing for others and few people may find it as an opportunity to make fun of you but you can hide it from people and still let it be a part of your feed that only you can see.

It is definitely possible to hide such pictures from people but still have it in your profile in order to see it as a part of your life and store it like a memory. And we will help you hide such photos of you on Facebook without deleting them.

We are going to help you with hiding those photos with few easy steps. Take your laptop and get ready to do that. Follow the steps given below to hide photos of you on Facebook.
Step By Step Guide On How To Hide Photos Of You On Facebook :-
Log in Facebook with your Mobile Number or Email address and Password.

Go to your main profile and click on the option of "Photos"

Go to the option of "Album" and look for the picture you want to hide.

Once you find the picture you wanted to hide, look for the caption space and right under your name, you will find this " ". Click on this option. The option will show you options with whom you to share your picture with.

Click on the option "Me" and the picture stop being visible to friends, it will be only visible to you.
Conclusion :-
This is how we hide our pictures from people and keep it to ourselves on our Facebook account without deleting them. I hope this article on how to hide photos of you on Facebook helps you.