How To Get YouTube Channel Link
Last Updated : Aug 2, 2021
IN - Youtube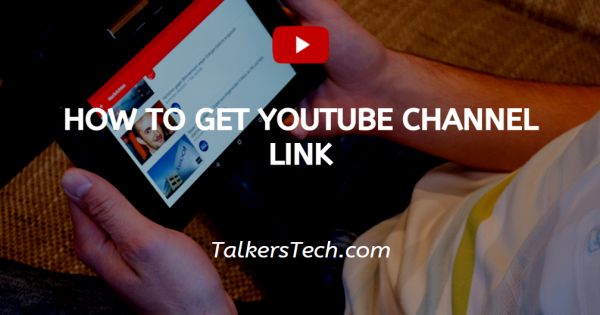 In this article we will show you how to get YouTube channel link, since YouTube came to power, the lives of people around the world had been same. They changed drastically. People chose YouTube over everything and it is still in highlights.
The world of YouTube is quite vast. The world has not been same as the only thing that comes to someone's mind when thinking about something different is YouTube.

People from all over the world with working on different genres and categories is the unique feature of it. People make channels to do different things.

Some people make travel accounts, while some make gamers account, some people prefer to teach on YouTube while some prefer to teach how to do makeup. It is a place for everyone who likes to show off what they want.

You can as well share your experiences over here with the help of videos and animation. Everything is on YouTube, you name it and there are thousands of accounts related to your category.

So far YouTube made it pretty easy to make an account, search it, share it and like and comment of it.

Today we are looking forward to learn how to share a YouTube channel with the help of its link. Every channel and video has it owns particular link. In today's world, sharing exact things isn't hard.

And we believe you are facing the same problem of sharing a link which we will help you solve today. Link has got everything to with a channel.

For example, if you want to share a particular YouTube channel you like with your friends, you have to send them a particular link for that particular channel. As we are aware, we will be teaching you how to generate a link and send it to somebody.

It is not a hard task. It will take your 5 minutes or maybe less than that with few really easy steps. So now come on and follow the steps given below and learn how to share links to people-
Step By Step Guide On How To Get YouTube Channel Link :-
The very basic steps is that open your laptop or homepage and later open your search engine. Go for Google.

Search for YouTube in your Google tab and wait for the main page of YouTube load.

Click on the YouTube option and let the page open. Once the page is open, type the YouTube channel name you want to send in the bar. For instance, I am searching for pewdiepew's YouTube channel. Let the search bar show you the options and click on the channel once you find it.

Since you have reached the page and you are using your laptop to do that, the link in the top most section is your link for forward to anyone you want to. You have to select the link and then right click on it and select the option to copy it.

As it is now copied, you can paste it wherever you want to. You can either paste it on Whatsapp web, email or any account you use to communicate with your friends.
Conclusion :-
This article was about how to get a YouTube channel link within few minutes. I hope this article on how to get YouTube channel link helps you.