How To Get Tenor GIF On WhatsApp
🕐 1 Jul 23
Whatsapp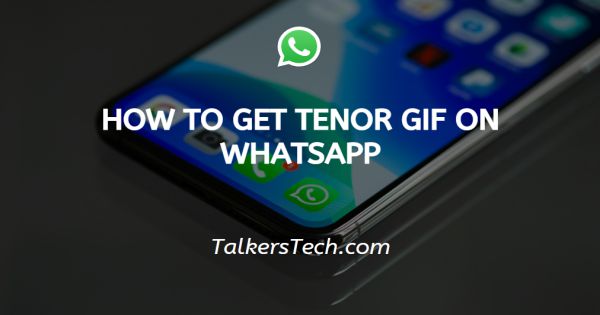 In this article we will show you how to get tenor GIF on WhatsApp, social media is the child of internet and many applications are out there which have the tag of social media WhatsApp is one of them.
It is a texting application whose purpose is to provide amazing texting experience to it's users with basic interface.

WhatsApp is amazing and provides many features to us including media sharing powers, calls over internet power, location sharing power, but what if you can't figure out one of it's feature.

In this article we will tell you how you can share GIF's through the application named 'tenor'. Tenor is an application whose sole purpose is to share GIF's to various social media application. To achieve the result mentioned above follow the steps mentioned below
Step By Step Guide On How To Get Tenor GIF On WhatsApp :-
First you need to download this application, so go to play-store.
Search for 'Tenor'.

After installing the application, grant all the permissions.
Now search for the GIF you want.

After finding the GIF that you like, tap at it.

Then tap on 'send'.

Then select 'WhatsApp' and after that select the contact with which you want to share the gif.
If you don't find any specific GIF to share you can create your own GIF and you can send anywhere you want be in Facebook, Instagram, Twitter or any other social media platform easily.

There are plenty of amazon GIF creation and GIF images sites where also you can find some amazing GIF images so if you do not want to use Tenor just use Google and tons of GIF images sites show.
Conclusion :-
These were the simple steps in the guide to use tenor application to send GIF to WhatsApp. I hope this article on how to get tenor gif on WhatsApp helps you and now you can share any tenor GIF on WhatsApp without any difficulty.