How To Get Disney Plus On Old Apple TV
🕐 1 Jul 23
Disney Plus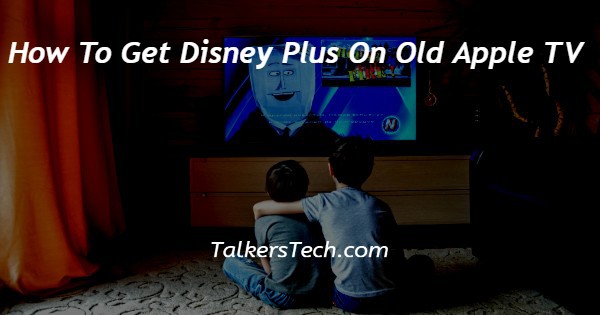 In this article we will show you how to get Disney plus on old apple TV, users can watch Disney movies and original series on various platforms including Android IOS and big screen TV including smart TV and Apple TV.
Not all of the Apple TV models the code Disney Plus. Disney + can only be streamed on the Apple TV HD to 4th generation or later. in case you have an older version of Apple TV such as the first second and third generation you cannot get the Disney Plus application directly.
However, there is a workaround to which you can stream your favorite content on Disney Plus on old Apple TV.
It is one of the most popular streaming platforms which provides a variety of movie show documentaries from different channels such as Disney Pixar Marvel Star Wars National Geographic.
In case you are looking for a solution on how to get Disney Plus on your first second third-generation Apple TV this is the right article for you.
Step By Step Guide On How To Get Disney Plus On Old Apple TV :-
Download the Disney Plus application on your iOS device.
You need to connect your iPhone iPad to your Apple TV.
Open Settings on your Apple TV.
You need to select the Wi-Fi and make sure that it matches the iOS device.
Make sure that the internet connection used for connecting both of them is similar.
After connecting your iPhone with your Apple TV you need to open the Disney movie for sore on your iPhone or iPad.
Click the airplay icon.
Now you need to select your Apple TV.
After clicking the airplay icon you will be able to watch the selected show or movie on the big screen.
Disney plus offer airplay options so that you can download the application on your iOS device and connect it to Apple TV.
Conclusion :-
I hope this article on how to get Disney plus on old apple TV helps you Apple TV is one of the great platforms to stream Disney plus content due to the premium features offered by it.
So if you have an Apple TV off an older version you can still watch Disney plus using the airplay option and get to experience the service it offers.
The most state forward answer for the older version of not supporting the Disney + application is that it does not have access to the app store.
The steps mentioned above are quite detailed and easy to follow and I hope this article solves your query and now you can enjoy the benefits of Disney Plus on an older version of your Apple TV.