How To Free Up Space On Dropbox
🕐 1 Jul 23
Dropbox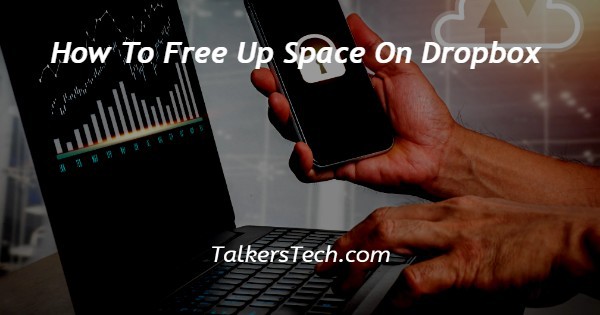 In this article we will show you how to free up space on Dropbox, Dropbox is one of the well known cloud storage providers. This article is the fully make you understandable and will solve the problem that how to free up space on Dropbox.
Dropbox works in storing files or any items, accessing the data everywhere and help to share such files with your friends or co-workers.
Moreover, it provides only 2 GB of initial free storage by default. It simply means that the user od Dropbox plan would run out or free up the storage space in a short period of time.
Step By Step Guide On How To Free Up Space On Dropbox :-
This article will provide you 2 ways by which you can deal with Dropbox storage problem, you can choose any of the following ways to space up your Dropbox.
In order to store files in Dropbox, it is best but if it gets full then you need to free up the space. Now, you can refer to these following 2 solution to free up space on Dropbox. The solutions are as mentioned.
Method 1: Delete files of folders on Dropbox.
Method 2: Upgrade your Dropbox plan.
Now, we will discuss the each of the solutions in detail. Go through this steps and you can choose any way to apply according to your needs after reading.
Method 1: Delete files or files on Dropbox.
In order to delete or remove file from the Dropbox website to free up space, you need to follow this way such as
At first. Log in to your account through the Dropbox Official Website.
A Dropbox main page will appear.
Then Click om "All Files" on the left panel.
Select the files and folders you want to delete.
Tap on "Delete" button.
Note : if you want to delete those files completely then you should go to the checkbox and click Permanently Delete. It will never recover then.
Method 2: Upgrade your Dropbox plan.
In order to remove the files from Dropbox to free up the storage and manage some space.
This is one of the important solution by which you can do so.
With the process of upgrade the Dropbox plan, you are able to free up space in Dropbox. Follow the given steps below :
Click on the Dropbox iron on the taskbar.
You will get a box appeared on the screen.
Then tap on Upgrade to choose the Dropbox plan.
Now, it will free up the space in dropbox.
Conclusion :-
I hope this article on how to free up space on dropbox helps you and the steps and method mentioned above are easy to follow and implement and you will find that how to free up space in Dropbox by following above mentioned steps. You can use one of the solution.