How To Fix No Sound On Disney Plus
🕐 1 Jul 23
Disney Plus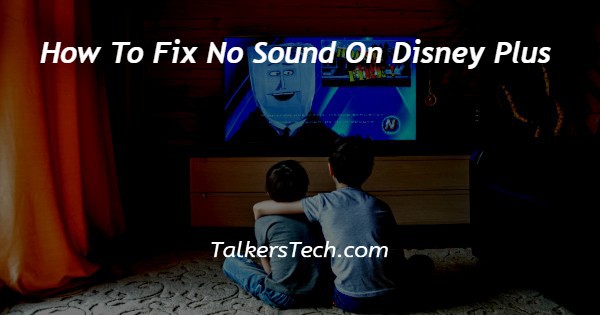 In this article we will show you how to fix no sound on Disney plus, it is very frustrating for the users when they face sound related issues on Disney plus instead of spending valuable money on buying the subscription.
In case you want to fix the Disney plus sound not working option you need to alter your audio settings on your device.
You may also consider updating the latest version of Android TV or application and make sure you have a stable internet connection.
In case you are looking for a solution on how to fix no sound on Disney plus this is the right Article for you.
Step By Step Guide On How To Fix No Sound On Disney Plus :-
On Android TV
Android TV is one of the most popular TV OS as it provides a variety of features and value that other platforms can't provide.
Open your Android TV and go to settings.
Under settings go to the about tab and click system software update.
Make sure it updates your Android TV to the latest version.
Next you need to go to the audio tab and make sure it is set to always in the surround sound setting tab in case it is on the auto mode.
Now you need to switch off the Android TV and make or to plug the power cable for a few moments and restarted once again.
On Sony TV
Open your sony TV and go home.
From the home you need to tap settings.
Under settings click preferences which will show various options.
Among one of these options you need to select audio description and finally change it to either LPCM or stereo audio.
With the help of this sound option you can easily fix the no sound issue on Disney Plus.
Or you can also check whether the sound of the TV is set to very low or muted.
Make sure to restart the Disney application on Sony TV.
Now you need to restart the casting device and update the TV from where and the Disney Plus application on your smartphone.
Conclusion :-
I hope this article on how to fix no sound on Disney plus helps you and in this article we covered an essential guide on how you can fix no sound if you want Disney Plus on Android TV and Sony TV.
The steps mentioned above for the smart TV are quite detailed and easy to follow.
I hope this article solves your query and now you can easily stream your favorite content such as show movies and documentaries on Disney Plus facing no difficulty related to sound.