How To Enter Netflix Codes On Smart TV
Last Updated : Apr 23, 2022
IN - Netflix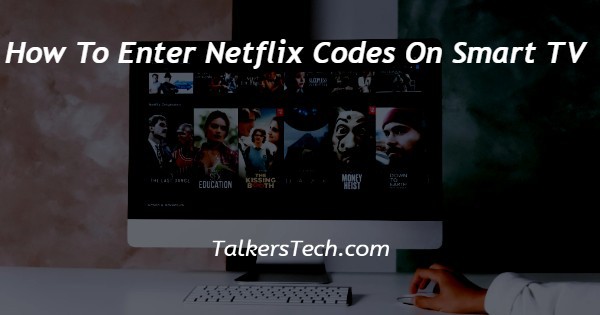 In this article we will show you how to enter Netflix codes on smart TV, you think you know all the movies and shows available on Netflix when you spend a good time going through its extensive library and its massive collection across different countries and industries.
Sitting in India, Netflix allows you to watch movies and shows from countries like Turkey, Pakistan dramas, Hollywood, K-drama, and what not! The list seems to be endless.
However, you have to realize that the platform closely monitors and analyses all of your viewing history and the ratings you give while finding suggestions for you.
Thus what you see on the homepage might not be all that Netflix has to offer.
Then how do you find the perfect thing to watch without going through the tedious process of searching through the extensive library that it has to offer.
The answer is to use secret codes. But what are these?
These are codes that help streamline and shortlist your search depending on the sub-category or genre.
These codes are available on the internet and you can search for them.
You can also write down the code for the sub-genre you wish to watch. Using these codes, you will be able to access the secret menu.
It is important to note here that you can use these codes only on the web browser and not on the app, irrespective of the device you have logged into from.
In this article, we will see how you can access or use these secret codes on your Smart TV just follow the step-by-step procedure as explained below and you will be done in no time.
Step By Step Guide On How To Enter Netflix Codes On Smart TV :-
The first thing you need to do is switch on your TV and click on the Home icon on the remote control.
From here, instead of opening the Netflix app, go to the web browser.
Now on your web browser, search for the secret code related to the sub-genre of your choice.
Now, go to www.netflix.com and sign in using your email address and password.
Next, choose the profile of your choice from the list of profiles of your account listed with the respective images and names.
This will bring you to the home page of your profile.
Now, in the Search bar or text bar of your web browser at the top, enter the following address- www.netfllix.com/browse/genre/3578.
Here, the last section may vary depending on the code of the sub-genre of your choice. This is the code for rock and pop concerts.
As soon as you click Enter, you will be taken to the search results of the sub-genre you searched for.
Conclusion :-
I hope this article on how to enter Netflix codes on smart TV helps you and the steps and method mentioned above are easy to follow and implement.