How To Download Songs From JioSaavn
🕐 1 Jul 23
JioSaavn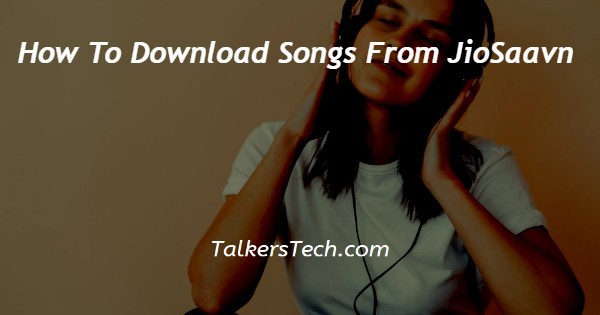 In this article we will show you how to download songs from JioSaavn, JioSaavn provides the option of downloading the songs of your favorite choice with the help of a subscription plan that provides various extra benefits and features.
With the help of pro subscription you can download the songs and get an ad-free listening experience.
The pro version of JioSaavn also supports the same login within five devices. The paid version of JioSaavn provides the users to listen to their favorite music at 320 kbps.
JioSaavn Pro provides various benefits such ad free music, unlimited downloads and jio tunes for rupees 99, 199, 249 and 399 for 1 year.
In case you are looking for a solution on how to download songs from JioSaavn this is the right article for you just follow the steps given below in order to download songs from JioSaavn.
Step By Step Guide On How To Download Songs From JioSaavn :-
By Using Official Method
Open the Play Store on your Android device.
In the search bar, enter JioSaavn.
Now click the option to install to get this application in your Android device.
After successfully installing JioSaavn you need to log in to your account.
You can login to your JioSaavn account by using an email address or phone number.
In case you are login to JioSaavn by using your phone number, you need to enter a onetime password that you have received in the form of notification.
After successfully login into your account in the home tab you will see a huge range of songs such as top charts, trending now, new releases and editors picks.
These are some of the recommendations provided by JioSaavn.
You can also search for a specific song for artists by clicking the search area at the bottom left corner of the screen.
After choosing your favorite track that you want to download from JioSaavn, click the three dots placed next to the title of the song.
A drop-down menu will appear on a screen which will show various options such as play now, save to library, set ringtone, add to playlist, play next, play radio, download, share.
Assuming that you have already purchased the JioSaavn Prosubscription, click the option download from the drop-down menu.
After clicking this option, your selected song will automatically download on your device.
In case you want to check for keeping track of all the downloaded songs from JioSaavn, you can go to my library and click the download Tab.
Conclusion :-
I hope this article on how to download songs from JioSaavn helps you and the steps and method mentioned above are easy to follow and implement.
In this article, we covered an essential guide on how you can download songs from JioSaavn.