How To Download MX Player In Laptop
Last Updated : Jun 16, 2022
IN - MX Player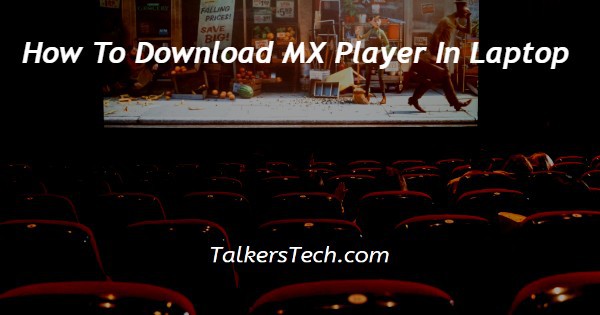 In this article we will show you how to download MX Player in laptop, the free version of the MX Player is only available for Android devices.
This means that this application cannot be installed on a laptop or a Mac device.
However, you need to take help from an Android emulator in order to download MX player on your laptop.
The most common Android Emulator which can easily download MX player in a laptop is BlueStacks.
In case you are looking for a solution on how to download MX player on a laptop, this is the right article for you just follow the steps given below in order to download MX player in laptop
Step By Step Guide On How To Download MX Player In Laptop :-
By Using Android Emulator - BlueStacks
Open Google Chrome on your laptop.
Now search for BlueStacks in the search bar.
In the home page itself, you will see the option to download the BlueStacks.
Click this option to start the downloading procedure of BlueStacks on your laptop.
It will take a few moments to finally complete the installation procedure because of the heavy size of the file.
Make sure it connected to a strong internet connection so that BlueStacks can work smoothly on your laptop.
Now you need to accept the agreement of the license and agree to the following: instructions.
BlueStacks will provide various options on the next screen such as Play Store, Game center, system apps, play and win, BlueStacksx.
Select Play Store in order to download MX player in laptop
In the next step, you need to sign in with the help of your Gmail account.
You need to enter your credentials, such as your email address along with password, to proceed further.
After entering your credentials click the option sign in.
In case you have Double Factor authentication you need to approve it by entering the OTP or providing the approval from your device.
After successfully signing in to your Play Store you need to go to the search bar and search for the MX Player application.
Once you type MX player in the search value, you will see similar results at the bottom.
Click the option install place next to the MX Player.
It will take a few moments to install MX Player from the Play Store on your laptop.
Once the MX Player application is installed you are all set to use it by signing in to your account.
Conclusion :-
I hope this article on how to download MX Player in laptop helps you and the steps and method mentioned above are easy to follow and implement.
In this article we covered an essential guide on how you can download MX player on a laptop using an Android Emulator called BlueStacks.
There are various types of Android emulators that you can use in order to install or download MX Players such as Andy, Koplayer and others.