How To Download Music Onto iPhone
Last Updated : Jun 14, 2022
IN - iPhone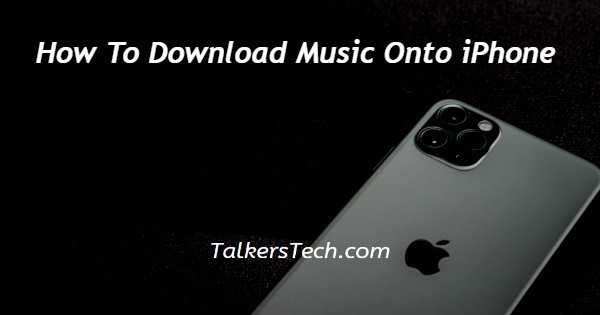 In this article we will show you how to download music onto iPhone, sometimes there are certain situations where you can't find a stable internet connection and in that case the best solution is to download the music so that you can listen to them offline.
Most of the streaming platforms allow the users to download the music so that they can listen and send it offline.
And some of the streaming platforms include this feature in the premium benefits.
You can easily download music onto your iPhone using Apple music. Apple music requires a paid subscription in order to download the song to play offline on your iPhone device.
In case you are looking for a solution on how to download music on two iPhones this is the right article for you just follow the steps given below in order to download music onto the iPhone.
Step By Step Guide On How To Download Music Onto iPhone :-
By Using Apple Music
Open the Apple music application on your iPhone.
Now you need to search for the music that you want to download either in your library.
The second option is to click on the search bar placed at the top of the screen.
In the navigation bar you need to enter the name of the song or track that you want to download on iPhone.
Now click the + option place just at the right corner of the song that you want to download.
When you click the + time it will automatically add the selected music to your library on iPhone.
After adding the song to the library in Apple music that rapport song will start downloading at once.
In case the Plus sign is changed with the cloud icon you need to click the cloud icon which will Trigger the downloading procedure.
You can also add the tracks and download them with the help of Desktop Apple music application.
At the bottom of the Apple music you will see 5 tabs named listen now, browse, radio, library and search.
Click the option library to see the downloaded tracks on music on the iPhone.
Conclusion :-
I hope this article on how to download music onto iPhone helps you and the steps and method mentioned above are easy to follow and implement.
In this article we covered an essential guide on how you can download music on your iPhone using Apple music.
You must be aware of the fact that in order to use Apple music you must need an internet connection first to download the music or track.
Once the song is downloaded with the help of cable internet connection you can easily turn off the internet connection in order to listen to the downloaded track offline.