How To Download Music Onto iPhone For Free
🕐 1 Jul 23
iPhone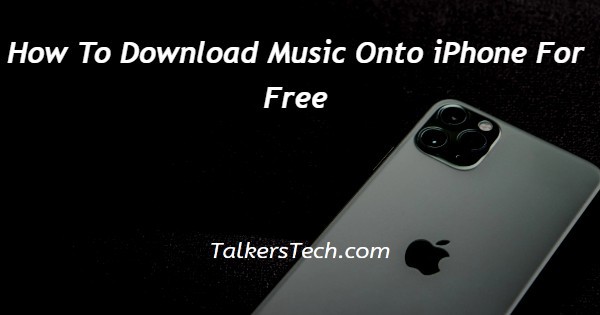 In this article we will show you how to download music onto iPhone for free, in the era of streaming platforms everyone wants to listen to music offline in case there is a more stable internet connection.
When you download music from streaming devices you do not need to depend on a stable cellular or Wi-Fi network.
There are multiple third party applications that help you to download and listen the music offline on your iPhone.
One such application is audiomack which helps the user to download any track on their Wi-Fi or cellular network for free and listen to them offline whenever they want.
In case you are looking for a solution on how to download music onto an iPhone for free, this is the right article for you just follow the steps given below in order to download music onto the iPhone for free.
Step By Step Guide On How To Download Music Onto iPhone For Free :-
By Using Audiomack
First you need to download this application from the app store.
In the search bar, enter the name of the application and click on the option get.
Shortly the audiomack application will install on your iPhone.
Login to your account by using your credentials to proceed further
Now at the bottom of the application home page you will see 5 tabs such as feed, playlist, browse, search and my library.
Now you need to click the option browse.
You can easily see the list of all the trending, top songs and top albums.
Look for the specific artist or song that you want to download.
All the tracks will include a download icon which is represented by a downward Arrow just next to the music.
Once you tap the downward Arrow it will automatically start downloading over Wi-Fi or cellular network.
Once the download is complete a tick icon will display next to the song name.
The downloaded music or track will automatically be added in the audiomack library.
Now in order to see the downloaded music or album you need to click the option my library placed at the bottom right corner of the audiomack page.
My library will include some more options at the top such as favorite, Offline playlist and other.
Under offline you will be able to see all the downloaded songs that you can listen to or offline.
Conclusion :-
I hope this article on how to download music onto iPhone for free helps you and the steps and method mentioned above are easy to follow and implement.
In this article we covered and sensual guide on how you can download music onto an iPhone for free using audiomack application.