How To Delete JioSaavn Account
🕐 1 Jul 23
JioSaavn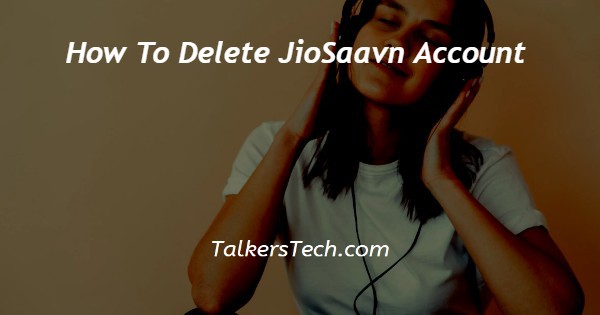 In this article we will show you how to delete JioSaavn account, there can be various reasons why a user may want to delete or deactivate there JioSaavn account.
One of the top reasons for deactivating or deleting a JioSaavn account is the continuous email farming by the JioSaavn company.
It is a great music online streaming service, however if you no longer enjoy the music offered by JioSaavn account for you prefer to switch to another online music streaming service you can easily delete your JioSaavn account with the help of drafting an email.
In case you are looking for a solution on how to delete your Saavn account, this is the right article for you just follow the steps given below in order to believe JioSaavn account
Step By Step Guide On How To Delete JioSaavn Account :-
By Composing Email
First, you need to open your Gmail application.
You can also open the Google mail website to draft the email.
Make sure you are using the similar email account that is registered with your JioSaavn account.
In case it does not log you into your Gmail application, simply enter your account credentials as your email address along with your password.
After successfully logging into your account, you need to click the compose option placed at the bottom right corner of the screen.
Once you click the compose section, you need to draft an email to the JioSaavn company.
In the to Section you need to enter the address- feedback@jiosavan.com.
Coming to the subject section you need to enter- request to delete my account.
Now you need to write your email regarding deleting your JioSaavn account from their database.
Conclusion :-
I hope this article on how to delete JioSaavn account helps you and the steps and method mentioned above are easy to follow and implement.
In this article we cover an essential guide on how you can delete your JioSaavn account by drafting an email to JioSaavn company.
We have also given a sample of how you can draft an email. The steps mentioned above are quite detailed and easy to follow. I hope this article solves your query.