How To Create Gmail Account For Business
Last Updated : Dec 24, 2021
IN - Gmail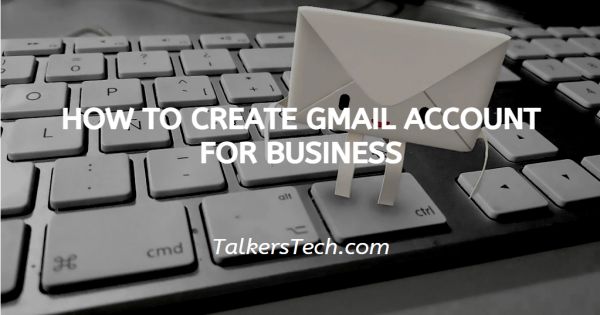 In this article we will show you how to create Gmail account for business, Gmail for business is one of the industry-leading professional emailing service by Google, and setting up a new account on this platform is uncomplicated, quick and easy.
What you essentially need to do is follow the steps below in order to create a Gmail business account on the platform.

It is important that businesses maintain a separate entity and contact so as to add a professional shade to its operations and manage them well.

The process is easy, however in case you are unfamiliar with it, and you have come to the right place. Let us cut to the chase and get right into it. Follow the steps below as explained.
Step By Step Guide On How To Create Gmail Account For Business :-
In order to set up your Gmail for business, the first thing you need to do is get a Google Workspace account.
For this, head over to Google Workspace. Next, click the "Get Started" button. Then, you will be prompted to enter your business name, the number of employees in your organization, and the country of your organization. On the following screen, you will then be asked to enter your contact information.

Next, you will be asked if you already own a domain name or not. If not, you can purchase a domain name directly from Google.
In case you don't have a domain name, you will be asked to register one. This usually is that part of your email ID that comes before the '@'.

Finally you will need to create your own user name and password.
It is important to maintain one single email address for a business to help in maintaining consistency and easy to organize.
After inputting this information, confirm you're not a robot and click "Agree and Continue."

All that is left to do now is review your payment plan.
Google Workspace will automatically assign you to the Business Standard plan, which you can't change before free trial period of 14 days.
Once you are done, click 'Next'. Next, input your payment information.
As soon as you are done, confirm your order and finish the checkout process.
Conclusion :-
This is how you can create a business account on Gmail I hope this article on how to create Gmail account for business helps you.