How To Contact Amazon About An Order
🕐 1 Jul 23
Amazon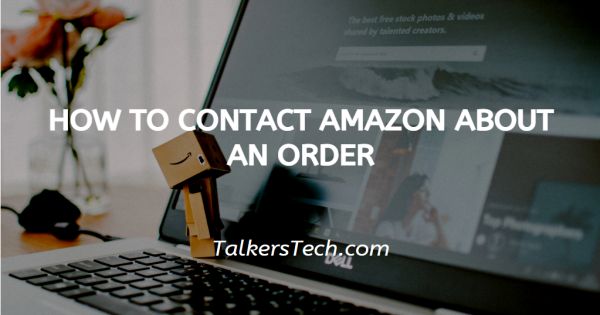 In this article we will show you how to contact amazon about an order, there comes a point where a user wants to ask for some details about returning an order or changing a specific order.
Amazon helps to solve all the queries easily with the help of customer service, Amazon helps to track down your order in case it does not arrive.

Amazon help site provides you with various options in case of refund reloading a gift card or any troubleshooting devices.

In case you are looking for an article that can help you out on how to get your details about a specific order, this is the right article for you
Step By Step Guide On How To Contact Amazon About An Order :-
Open the Amazon application on your smartphone. In case you do not have this application simply install it from Play Store. You need to enter your valid email ID or phone number along with your password in order to log in.
After successfully logging in to your account click the three horizontal lines which are placed at the bottom of the home page.
Scroll down through the page and you will see two options at the bottom. The two options are settings and customer service.
Click the option customer service.

A new page will appear on your screen with will show a quick link for your order, return and refund, Amazon pay transaction, and account settings.
At the bottom of the page, you will see two options- chat with us and talk to us.
When you click the option of chat with us a messaging assistant will message you and assist you as per your requirements.

When you click the option of talk with us. Amazon asks you what you need help with? It displays your recent order along with stocks related to managing Prime, devices, digital content, password or account settings, Amazon pay- UPI, EMI, gift cards, and others.
You can click any order from the list and it will show you various details regarding order tracking and delivery, cancel or return an item, refund, status of cashback/ rewards, payment failed, feedback on the seller, feedback on delivery, download invoice.
Conclusion :-
I hope this article on how to contact amazon about an order helps you, in this article, we covered an essential guide on how you can contact Amazon about an order there are two ways through which you can contact Amazon.

Amazon provides its user with ways through which they can clarify their queries regarding and order via chat or Talk. the steps mentioned above are quite detailed and easy to follow. I hope this article solves your query