How To Clear Google Photos
Last Updated : Apr 5, 2022
IN - Google Photos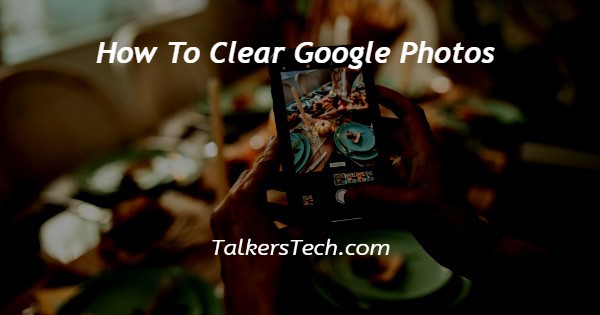 In this article we will show you how to clear google photos, google photo is one of the most popular photo storage services provided by Google. downloading photos and videos from Google photo is a straightforward procedure.
Downloading photos from Google Photos to the computer is very common these days. Users can edit the video backup the file which is downloaded from Google photos.
However, deleting unwanted images on Google photos is an essential way to free up your Google photos storage. You can delete a photo from Google photos on all the signed-in devices.
This PC Android smartphone or iOS device. you know that when you delete a photo in Google photos, it will first go into the Bin. It stays for 60 days after Google permanently deletes the images from the trash.
In case you are looking for a solution and how to clear Google photos, this is the right article for you.
Step By Step Guide On How To Clear Google Photos :-
Open Google Chrome on your system.
You need to sign in to your account to access the Google applications.
In case you are not signed in to your account simply enter your valid email id along with your password.
Click the nine dots placed at the top right corner of the Google Chrome homepage.
You will see various Google applications in the drop-down list.
Select the Google photo application.
Now you will see all the photos and videos stored in your Google photo application.
Click the specific photo that you want to clear from google photos.
Click the check mark icon placed at the top left corner of your selected image.
In this way, you can select multiple photos that you want to clear.
To delete the multiple selected images simply tap the checkmark icon on the first photo and press shift and click the last image. It will select all the photos in your Google photo folder.
After selecting all the photos that you want to clear simply tap the delete icon placed at the top right corner. A Bin icon represents the delete icon.
A prompt box will appear on your screen which will inform that All the selected images will move to trash. It informed that it will remove the selected items from your Google account, synced devices and places shared within Google photos
Select the option- move to trash.
In order to empty the trash, tap the trash icon placed on the left sidebar.
Select the option empty trash placed at the top right corner of the page.
Conclusion :-
I hope this article on how to clear google photos helps you in this article, we covered an essential guide and the steps mentioned above are quite detailed and easy to follow and implement.