How To Check My Husband WhatsApp
Last Updated : Nov 12, 2020
IN - Whatsapp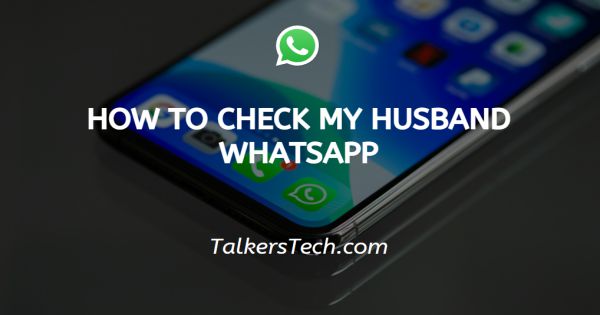 In this article we will show you how to check my & yours husband WhatsApp , extramarital affairs are high nowadays, with latest technology and the ease to contact distant people, these are increasing in number.
Most of the times the other partner does not even know about this. In these toxic relationships one should leave the other person or do as their mind would say but one can not do this on the basis of suspicion. Suspicion is okay at it's place but proof plays an important role in these things.

As WhatsApp is the biggest texting platform, the possibility is high that the contact between the two people is done via WhatsApp most of the times. WhatsApp is really big and people love it, many people use it on a regular base.

WhatsApp is used for all sorts of things like formal or informal, it can be used just to acquire some documents or to have a long chat with somebody. It is high likely that if your partner is having an affair then it's proof is in WhatsApp. But how to acquire it?

In this article we will tell how you can access your partners WhatsApp account in your mobile device and monitor them in future. The main thing is that you need to have physical access to your partners mobile phone.
Step By Step Guide On How To Check My And Your Husband WhatsApp :-
First get physical access to your partners mobile device.
In your mobile device, Open google chrome.
Tap at the three dots.

Check the Desktop Site option.

Search WhatsApp web.
Now open the site.
It will show QR code which needs to be scanned.

Since you have physical access to your partner's mobile device.
Open WhatsApp.
Tap at the 3 dots.
Tap at WhatsApp Web.

A QR code scanner will pop-up.

Scan the QR code which is in your mobile device, once you have scanned it, WhatsApp of your partner's mobile device will be in your google chrome.
With this you can also send texts to people from your partner's mobile device.
Conclusion :-
Now you can do collect proof if there is any. I would highly suggest do it only if you have suspicion, one should not take away somebody's privacy just for fun.

Do not be evil with method, should be used in a right way. Share this trick with somebody who you might think is in need of this. Hope this article on how to check my husband WhatsApp helps you in checking your husband WhatsApp