How To Change Swiggy Password
🕐 1 Jul 23
Swiggy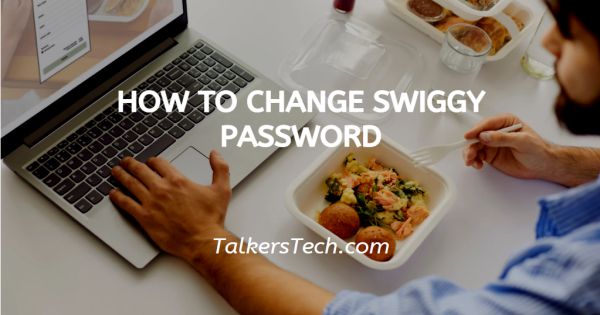 In this article we will show you how to change Swiggy password, It is used my millions of people on the daily basis to order food. You can also order vegetables and groceries through Swiggy to your doorstep.
To order anything from Swiggy just open the app and search for what you want to eat and a list will appear showing all the restaurants that serve that dish. Now choose the quantity of food and apply the coupons available. Choose the payment option, confirm the address and sit tight because tasty food is en route.

When you create a new account on Swiggy you enter your phone number and create a password to sign up. Nowadays our lives revolves around many apps and website and in that hustle-bustle we always seem to forget passwords.

You may also want to change your password due to security purposes. Changing password on Swiggy can be a little tricky as there is no option available to change or reset your password inside the app.

Although you don't need to change your password in Swiggy as it already has two step authentication which means no one will be able to login to your account without entering the OTP which will be sent to your registered mobile number or email. In case you want to change it, let's see how to do that.
Step By Step Guide On How To Change Swiggy Password :-
Unlock your phone and open the app tray. Now click on the "Swiggy" icon. The process is same in every device so it doesn't matters if you have IOS or android.
After opening the App you will see a profile icon on the bottom right of the page with Accounts written on it.

Now scroll down in the accounts page and tap on the Log out button on the bottom of the page. You will not log out because there is no option to change the password from Inside the app. By logging out you can change your password from the Forgot password button.

When you will log out you will be taken to the Sign in page. There you will find the Forgot password option under the enter password section. Tap on it.
After you will tap on Forgot password an OTP will be sent to your registered mobile number, you will have to enter the OTP and then create a new password.
Conclusion :-
We have explained it in very basic steps even though it can be a little tricky. You can easily change your password by following the given steps. I hope this article on how to change Swiggy password helps you. We are glad you chose us to look for the answers to your queries.