How To Change Language In MX Player
🕐 1 Jul 23
MX Player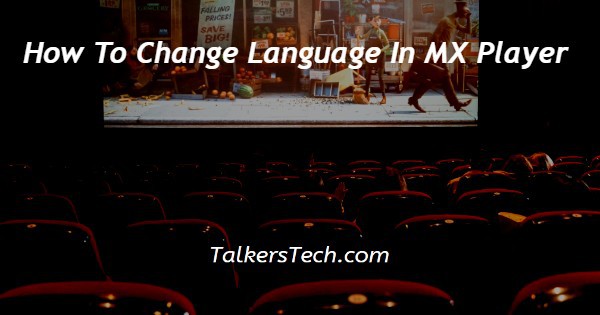 In this article we will show you the solution of how to change language in mx player, MX player help the users to customize their preferences which range from display and audio setting. You can also change the subtitle and translation and much more along with the language in MX Player.
It is one of the first application to utilize both hardware and software acceleration for the videos. In order to change the language of the movies first you need to have a dual channel or multi audio movie so that you can change its language in MX Player.
In case you are also struggling with the issue of changing the language in MX Player this is the right article for you just follow the steps given below in order to change language in MX Player.
Step By Step Guide On How To Change Language In Mx Player :-
First you need to install MX Player app in Play Store.
Click the option install in order to get this application in your Android device.
Once the application is successfully installed a prompt will appear on your screen which will ask you to give permission to access video files and other media.
Click the option allowed to proceed further.
Now you need to click the local folder placed at the bottom left corner of the screen.
This local folder will include all the dual channel or multi audio movie that you have downloaded on your Android device.
Click on the movie from the local folder.
Now on the playback screen click the sound icon placed at the top right corner of the screen.
After clicking the sound 5 point you will see a list of all the audio languages available for the specific movie that you are playing in MX Player.
Select the specific language for the selected movie in the MX Player.
After selecting the language the movie TV show or web series will automatically start running in the selected audio.
Conclusion :-
In This article we covered an essential guide on how you can change language in MX Player by using its official application from Play Store.
In case you are not able to see the option of different languages for the specific movie then there is a possibility that the movie you have Pig from the local folder does not support dual channel audio.
Another possibility for not being able to see the language option is that the other language formats are encoded in a distinct format and you no longer face difficulty while changing language as per of your own preference in MX Player.
I hope this article on how to change language in mx player helps you and the steps and method mentioned above are easy to follow and implement.