How To Book OYO Rooms
Last Updated : Jul 6, 2022
IN - OYO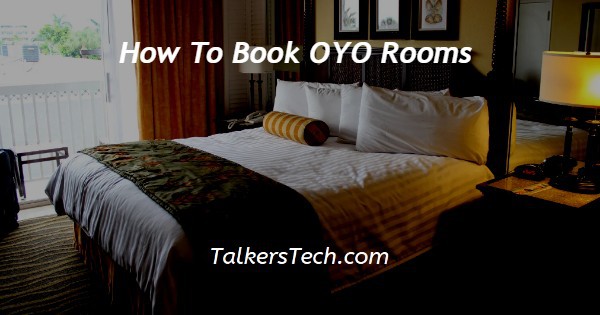 In this article we will show you how to book OYO rooms, you can easily book a room by using the official website as well as the application available for Android as well as iOS users.
OYO provides nice hotel rooms at affordable prices that can easily match your convenience and budget.
You can easily book an OYO room based on the date of your choice location and amenities.
You can also see the review and the rating of the selected location before booking OYO Rooms.
In case you are looking for a solution on how to book the OYO room, this is the right article for just follow the steps given below in order to book an OYO room.
Step By Step Guide On How To Book OYO Rooms :-
By Using The OYO Application.
Open Google Play Store Android device.
In the search bar, type OYO.
Click on the install option just below the OYO.
Once the application is successfully installed on your Android device, it will ask you to login by using your mobile number.
After successfully logging in to your account, you will need to search for the specific location where you want to book OYO room.
You can easily search for the hotel, locality or city in the search bar.
Based on your search query, OYO will display all the results that match your search query.
Now you need to search for the ideal hotel based on the location, cost, rating, amenities, distance, guest detail, policies and hotel details.
You can also refine your search by applying various filters based on collection, price, category, guest rating, low to high prices and high to low prices, and popularity.
After selecting the hotel, it will show you all the details along with the offers available.
In the travel detail section, you need to enter the check in and the checkout along with the number of rooms and guests.
After reviewing all the details, you will see two options placed at the bottom of the screen which will ask you to pay half amount and pay rest later. Pay now to book.
You also have the option to pay online or to pay once you reach the hotel.
In case you're using the option to pay for the property, the booking will be done and you can pay by visiting the hotel.
However, if you want to pay online for booking OYO Rooms you can go forward with the Payment procedure.
After this, you will see various payment methods available, such as Credit Debit and ATM cards, wallet and net banking.
After doing the payment, you will receive an SMS of the confirmation of your booking for OYO Rooms.
Conclusion :-
I hope this article on how to book OYO rooms helps you and the steps and method mentioned above are easy to follow and implement.
In this article we covered an essential guide on how you can book OYO Rooms by using the application on Android devices.