How To Be Anonymous On Instagram
Last Updated : Dec 23, 2021
IN - Instagram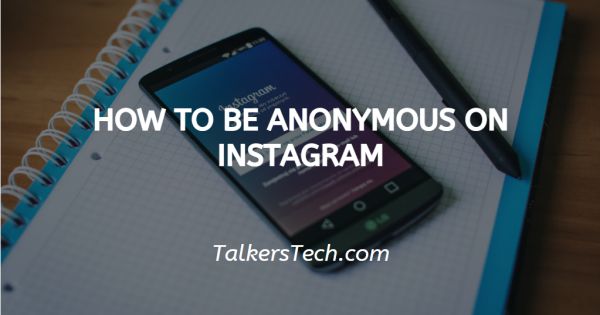 In this article we will show you how to be anonymous on Instagram, Social media is inseparable from our lives. We use it on the daily basis to connect with our friends and family. Instagram is one of the most used social media platforms with a huge user base.
Instagram is fun and convenient to use. It allows users to easily communicate with other users using the DMs feature, it also has video and voice calling options.

But as the saying goes "Everything has a price" Instagram also has a dark side. Instagram is entertaining but it can also be very distracting and depressing for some.

When you have an account on Instagram you are exposed to many security threats. Your online status is visible to everyone, You get targeted ads and you are also prone to hacking.

Instagram has improved its security and privacy to some extent by adding various features that allow users to hide comments from people they don't follow or who don't follow them but it is still not foolproof as it does not allow to hide comments from people who have a default avatar or haven't confirmed their email address.
Step By Step Guide On How To Be Anonymous On Instagram :-
Sometimes we just to be there on Instagram without having to interact with anyone and keeping an eye on everything like a spy.

Given below are some ways using which you can make your account as private as it is possible and be anonymous.
1. Make Your Account Private
This is the first step to being anonymous on Instagram. When you make your account private then only the people who follow you will be able to see your profile, post and stories. To do make your account private:
Go to your profile and tap on the three parallel line icon on the right corner.
Now go to settings and click on Privacy
Navigate to find Account privacy and turn on the toggle.
2. Hide The Activity Status
When your activity status is turned on any one of your followers can tell when you are online and when you last opened the app.

This can be a hurdle for you if you want to be anonymous on the platform, but luckily there is an option to turn the activity status off. To turn the activity status off:
Go to settings and navigate to Privacy.
Look to find Activity Status and turn the toggle off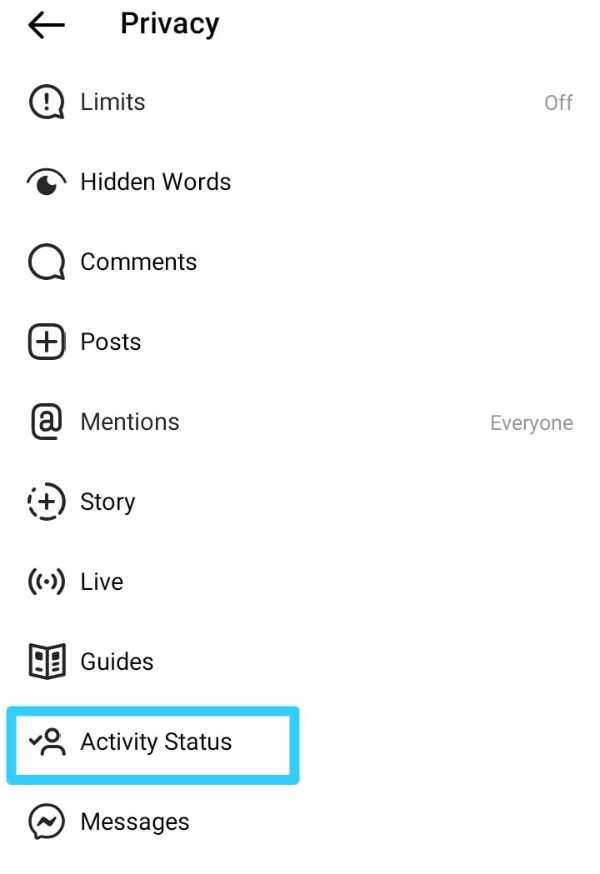 3. Disconnect Contacts
If your contact number is linked with Instagram then anyone who is having your phone number can easily find you on Instagram.

To hide your discoverability you can turn off the contact syncing. To turn off the contact syncing go to the settings and find Contact syncing and turn the toggle off.
4. Do Not Use Any Of Your Original Details While Creating The Account
This is very obvious, If you want to be hidden you can't use your original details such as your profile picture, contact number, or location.

It is advisable to use a VPN when accessing Instagram if you are concerned about your privacy and want to hide your location.
Conclusion :-
I hope this article on how to be anonymous on Instagram helps you.