How To Add Your Own Music To Instagram Story
Last Updated : Dec 10, 2020
IN - Instagram
Today we have brought you an interesting article. In this article we will show you how to add your own music to Instagram story, we will learn How to add your own music to the Instagram story.
So, all the music lovers get ready for this amazing article and let us begin with the article.

For detailed knowledge, please read the article till the end so that you don't miss out on anything, and we also get the motivation to provide this Instagram community with more informative articles related to Instagram. So, without any further ado, let us start the article.
Step By Step Guide On How To Add Your Own Music To Instagram Story :-
So, we've seen many people are getting a problem with Instagram's new feature called "Music". People are not able to find the song/ music they want to add to their story. Sometimes, the song is not visible, or the song once selected, gives a note that 'The song is not available in your region".

So what can you do when you want a particular song, but that song is not available on Instagram Music? Please read the article further to know about it. Written below are the tricks you can use to add any music in your Instagram story.

You can edit the video before adding it to the Instagram story. You can overlay any song you want. But in this trick, you will have to get an external application (Video editing app). Some good video editing applications are Kinemaster, PowerDirector and Adobe Premiere Clip.

If you only have to add your own song to your Instagram story, there are tons of applications on play store and app store which provides you with the feature of adding any song to any video from your mobile library.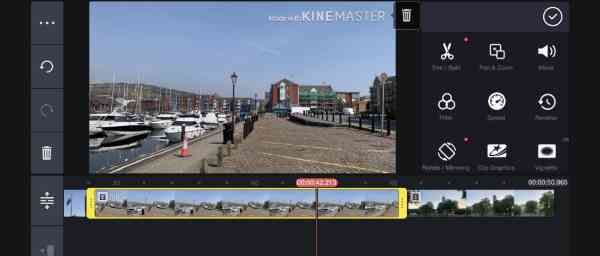 This is the most convenient method to add your own music to an Instagram story. But if you still are facing some problem, you can try the next trick.

Use TikTok or applications like TikTok and create a video, and add any music you want. TikTok and similar apps have access to more number of songs and music. You can choose any app and also, Instagram's new feature, Instagram reels, is an application similar to TikTok. You can use Instagram reels too.
In such applications, you have to select a song or music and have to choose a video from your mobile library or record a video. And save the video and add it to your Instagram stories.
Conclusion :-
So, on this website, we bring you with all the simplified and detailed solutions to your Instagram issues. And particularly, in this article, we were focused on the topic How to add your own music to the Instagram story.

Now you can add any music you want to your video and can upload that video to Instagram Story.

Furthermore, we want to inform you that if you ever face any problem in future regarding Instagram, kindly give a visit to this website and most probably, we will have an article for the solution of that problem. And on the positive note, we will end the article. We hope we were informative for you and were able to solve doubts regarding your issue. I hope this article on How to add your own music to Instagram story helps you.