How To Add Signature In Gmail With Logo
🕐 1 Jul 23
Gmail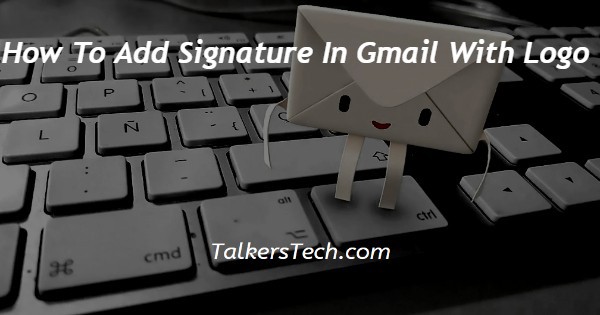 In this article we will show you the solution of how to add signature in Gmail with logo, Google has many apps of its own like Maps, Images, Gmail, etc.
Gmail is one of the most popular mailing apps that is used by people all over the world, be it for personal use to chat with one's friends and family or for professional communication of information.
In the recent years, the world has seen a huge shift from the old way of documentation on paper to virtual documentation of information.
Mails are the most preferred and efficient way used by professionals and businesses all across the globe.
Gmail allows its users to add virtual signatures and logo along with mails.
In order to increase the market share of your business, each organisation must constantly strive to improve its brand value and one great way of doing that is by adding your company logo to your signature on Gmail.
If you are wondering how this can be done, you have come to the right place.
In this article, we shall see how you can add a signature with logo in Gmail just follow the steps as explained below and you shall be done in no time.
Step By Step Guide On How To Add Signature In Gmail With Logo :-
Open your laptop or mobile phone and then access your Gmail account. If you are not logged in by default, you will need to first add your personal details like email address and password.
Once you do this, you will be taken to the homepage of your account. Here you will be able to see the inbox mails listed in a chronological manner.
At the top right corner of your Gmail page, you will be able to see a small gear shaped icon. Click on it and choose the 'Settings' from the dropdown that opens.
The page related to general setting.
Conclusion :-
I hope this article on how to add signature in Gmail with logo helps you and the steps and method mentioned above are easy to follow and implement.