How To Add Dropbox To File Explorer
Last Updated : Mar 17, 2022
IN - Dropbox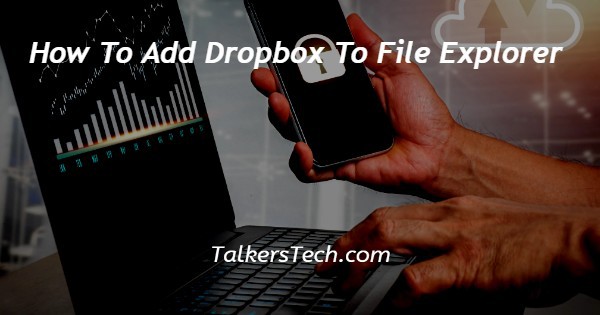 In this article we will show you how to add dropbox to file explorer, Dropbox is a file hosting service that provides file synchronization and cloud storage. It offers users the option to build exclusive folders on each of their systems after the withdrawal box synchronizes them.
It offered GB free storage space which can store photos videos and other documents. After installing Dropbox into your computer you can easily access your files from file explorer.
You can also include a Dropbox folder to file explorer. The created folder will sync with Dropbox so that users can drag and drop the files through file explore in case you are looking for a solution on how to add Dropbox to file explore, this is the right article for you.
Step By Step Guide On How To Add Dropbox To File Explorer :-
Go to your web browser and search for dropbox.com.
Click the option of download the app placed at the top right corner of the page.
After downloading the application you need to enter your account email address along with your password To sign in.
In case you do not have a Dropbox account you can also create one using your Google account credentials.
A pop-up box will appear on your screen which will confirm that it successfully installed your Dropbox.
You need to click the next option for the two prompts that will appear on your screen.
Tap the windows key + E shortcut key for file explorer from keyboard.
Now drop box will appear on the left panel of your file explorer.
Now in order to add Dropbox to quick access, you need to first right-click the Dropbox from the left panel in your file explorer.
A drop-down menu will appear on your screen with will show various options name expand, open in a new window, pin to quick access, view on dropbox.com, Copy as path, Property, open in Windows terminal, and show more options.
Click the option pin to quick access from the drop-down menu.
Now you can include Dropbox within File Explorer quick access.
Conclusion :-
I hope this article on how to add dropbox to file explorer helps you in this article we covered an essential guide and the steps mentioned above are quite detailed and easy to follow.
Dropbox is a cloud storage tool that uses your web browser adding Dropbox to file explore makes it easy to access the file, so the user doesn't have to visit the Dropbox website again and again for managing the files.