Lost Ark is one of the biggest launches in MMO history. The NA launch was a collaboration between Smilegate and Amazon Game Studios. Releasing on February 11, 2022, Amazon Games launched the game in Western regions: Europe, North America, and South America.

It quickly accrued millions of new players, alongside those already playing in Asia and Russia.

The game has (deservedly) gained a large following because of the fluidity of its combat, how rich the content is, and the depth of end-game progression.

Many players find themselves searching for the Lost Ark Marketplace to purchase in-game Lost Ark items such as Lost Ark Gold to keep up with the grind.

However, many such websites are dodgy or unreliable, and players want to know: what's the safest place to buy Lost Ark Currency?

PlayerAuctions is the longest-running and most reliable game marketplace out there. You can purchase items from trusted and verified sellers, and deliveries are backed by dedicated customer support.

Let's dive deeper into what PlayerAuctions is and how does it work?
What is PlayerAuctions.com?
To assist MMO players in buying, selling, and exchanging their digital assets such as in-game cash, Lost Ark Gold, accounts, and power levels, PlayerAuctions.com provides secure marketplace users can trust.

In contrast with other marketplaces, it allows you to buy, sell, and trade in-game items from sellers on their platform.

These trades are backed by their PlayerGuardian delivery verification system, prioritizing buyer safety.

Cash and in-game items are held in escrow until they are received by the buyer, after which the money is distributed. Thus, it provides buyers and sellers with a safe and secure environment.

PlayerAuctions.com was designed to cater to the needs of players. It is a simple-to-use website that is designed from the ground up to be intuitive, and it offers one of the best customer service departments in the industry.

The platform provides users with an interactive marketplace where they can compare prices before making a purchase, evaluate a seller's performance, determine how reliable they are, and receive a guaranteed seller delivery date.

PlayerAuctions.com is famous for its in-game items, mainly, Lost Ark items. There's little wonder why PlayerAuctions is the single most trusted Lost Ark marketplace.

However, that's not the only reason to choose PlayerAuctions. Let's find out some of the most well-received features of this marketplace.
Buyer Protection
Any business, particularly in eCommerce, needs to work hard to earn the trust of its customers. Due to the prevalence of fraudulent gaming marketplaces, many genuine companies also suffer.

To maintain the trust with customers, PlayerAuctions has its proprietary security technology, named PlayerGuardian. As the name suggests, it protects buyers from scammers.

Not only that, but PlayerAuctions provides a 100% after-sales support guarantee. All purchases are guaranteed to be delivered, or a refund will be issued – no exceptions.

In addition, vendors are protected from fraud and chargebacks, giving sellers the confidence to sell quickly and bulk.

PlayerAuctions is the first and oldest marketplace that allows gamers to trade their accounts safely.
Wide Range Of Payment Methods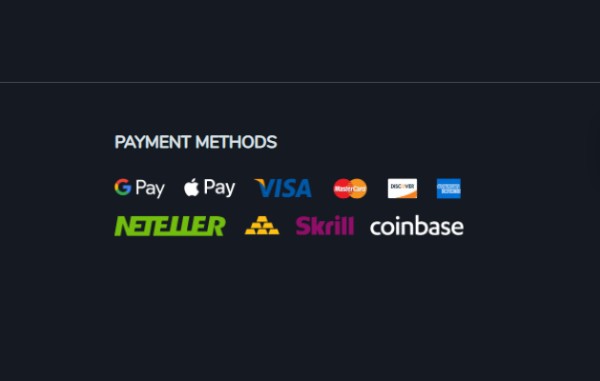 It's frustrating to find your preferred payment method is not available on an eCommerce site.

Not only do buyers feel disheartened, but they will also need to arrange a different payment mode to purchase their Lost Ark Gold.

Luckily, PlayerAuctions supports myriad payment options such as Google Pay, Apple Pay, Visa, Mastercard, American Express, Neteller, Skrill, and payments can even be made in Cryptocurrency.
Unlimited Customer Support
Customers can often recall occasions where customer service genuinely made them feel valued customers and not just another ticket.

Most businesses, especially the more established ones, disregard customer service, even though it can make or break their business.

With PlayerAuctions, you get world-class customer support for your queries and during dispute resolution.

You can contact them via mail or raise a ticket. However, they also have many online articles to help you with your queries.

If you still can't find the solution with them, they are there to help you. You can contact them via any contact links on their customer service pages.
Market Price Tracker
To help customers determine competitive pricing, they have integrated a Market Price Tracker feature, which represents the live price of Lost Ark Gold in United States dollars.

With the help of a market price tracker, you can choose the exact price seller and stay away from scammers.

Apart from that, it also shows everything in depth, such as 7d high and 7d low. The market price tracker gives you the average Lost Ark Gold price sold on PlayerAuctions.

This allows you to get the most bang for your buck, finding good deals.
Advantages of Lost Ark marketplace (PlayerAuctions) :-
You may be thinking: sure, it's one of the best marketplaces to purchase Lost Ark Gold and Lost Ark items. But what makes PlayerAuctions stand out for Lost Ark in particular?

To answer that, let's look at the benefits you get with PlayerAuctions Lost Ark Marketplace.
The Highest-Rated Marketplace

A whopping 4.9 rating is no joke. With 26213 orders for Lost Ark items in the past year, sellers have received a 4.9 rating, which is massive compared to other sites.

Most buyers who have purchased Lost Ark Gold are beyond happy with the service they have received.

After all, there is a reason why most of them are given a 5-star rating with their valuable feedback.

Despite the rare complaint about the stringent process for payments and the delayed payment verification, which accounts for the occasional negative review, most customers recognize the care PlayerAuctions takes in ensuring buyer safety.

Even the negative reviews are a good sign since the PlayerAuctions team assesses each payment and only clears it when they are satisfied it is safe and non-fraudulent.
Seller Option
It's not only about buying, but there is also an option of selling your Lost Ark Gold. You can sell your gold, Lost Ark items, Lost Ark Account, and even sell Lost Ark power levels.

So, if you are a hardcore gamer with any of these items in access, you can quickly put them to sell in the marketplace.

You will also receive the following benefits and the option to leverage the features. All you have to do is register yourself and put your items to sell.
Customized Experience
The Lost Ark marketplace is designed in a way to filter your search.

You can easily shop for Lost Ark Gold by filtering different options according to your need, such as selecting the amount of Gold, Selecting the server, Results based on sellers' ratings, Delivery time, or even the lowest or highest price first.

Not to mention, there is a reset option to bring the default setting back. The ease of use is unmatched in the industry.
Everything Is In One Place
PlayerAuctions is a website to buy and sell items of over 200 games. The list includes all the major categories such as MMORPG, RPG, Dropdown, Battle royale, and even strategy games, to name a few.

You can get the in-game items of all the major games in one place. Along with that, you can also sell your items for different games.

PlayerAuctions is your one-stop destination for all your in-game item needs. Whether it's Lost Ark Gold or a new town hall account from the Clash of Clans, you could find it in one place.
Conclusion :-
PlayerAuctions is where to go if you're looking for the best prices on in-game items, Gold, accounts, and cash.

PlayerAuctions is a strong contender for the best in-game item or money auction sites available.

They have a perfect customer base in the Lost Ark marketplace, thanks to the popularity of Lost Ark Gold.

What can you do to improve your performance in-game quickly and avoid being conned?

Visit PlayerAuctions Lost Ark Marketplace, and When it comes to selling in-game goods, PlayerAuctions is the place to go if you want to make a lot of money.