How Do Internet Games Help You Unwind
Last Updated : May 25, 2022
IN - Online Games
Have you ever heard of Online games? I think yes you might have heard of them. There's no doubt that the internet has had a profound impact on the way we spend our free time.

Instead of watching TV or reading a book, many of us now spend our evenings and weekends playing games online.

While there are some who might see this as a waste of time, there are many benefits to be had from playing internet games.

The following list of soothing online games can assist you in achieving inner serenity. They will soothe and relax you while stimulating your fatigued thoughts.

They also provide a decent dose of dopamine, providing enough thrill and rush to keep you going back for more.

There are many people out there that would say that playing internet games is a waste of time. I happen to be one of those people that believe that playing internet games can help you unwind and relax.

In this blog post, I will talk about some of the benefits that I have found from playing internet games, and why I think you should give them a try. Therefore, without wasting much time, let's get into the content I have gathered for you.
What Are Some Popular Internet Games?
When we talk about online games, we often think about multiplayer games such as PUBG or Call of Duty.

But frankly speaking, these are not the stress relaxing games, these are the fast-paced action games that often come with frustration and irritation.

And, we haven't talked about the addiction to these games yet. Apart from these multiplayer games, Online games such as classic solitaire or space shooter games are the real gems.

You might be thinking that what's special about them? Well, these are not addictive and they are proven stress busters.

They do not take much of your time. So, you can play them even when you are working in your office. Therefore, let's find out about some of the most beloved online games.
Tetra Blocks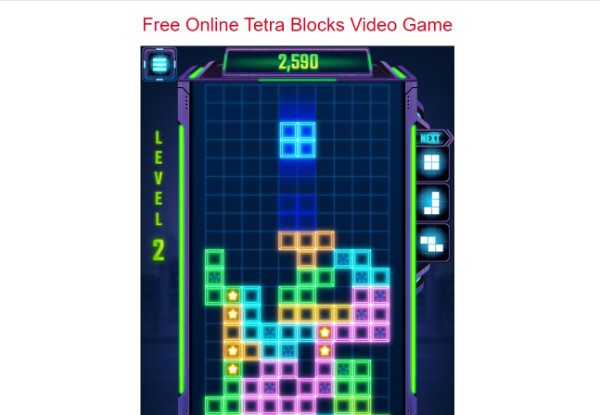 One of the oldest running games in the online world is Tetra Blocks. No matter how busy we are, whenever we get the chance to play it, we will undoubtedly.

Let's be honest, we all have played with Tetra blocks in our childhood once and it was an amazing experience.

Therefore, this stress buster game will only offer you a nostalgic feel with short and fun gameplay. You can find it on many online gaming sites such as solitaire.org
Solitaire
The classic card game, who can forget about it. Solitaire is one of the best games to ever come with a windows version.

Solitaire is here to help us remember our childhood and tell us why they are the best games out there. Not only solitaire but almost all the card games are available online.

There are various types of solitaire games such as Spider, Klondike, Freecell, Pyramid, etc, just to name a few.

The best part is they take little to no time in completing the game and also it improves our thinking ability. Thus, Solitaire is a game that improves our skills and also works as a relief tablet.
Space Shooter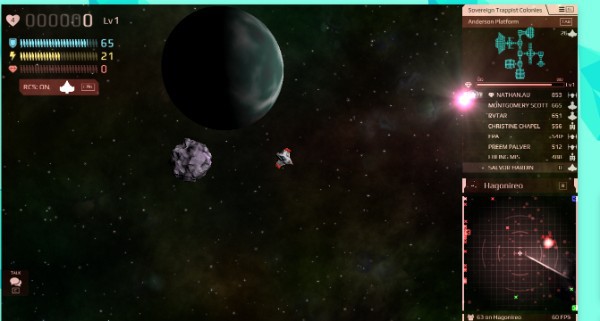 We all are aware of the space shooter games, what they are, and how they work. You were given a space sheep and you need to destroy the meteoroids.

That's it that's the game plot simple and easy but what makes it amazing is the vibe we get playing it.

The never-ending games always force us to achieve the unachievable. That's what this game does. Without making you feel addicted, it simply pushes you to enjoy the game by reaching more scores.

You can even reach more galaxies if that is included in the game you are paying. There are many different types of space shooter games available online.
Mini-Car Games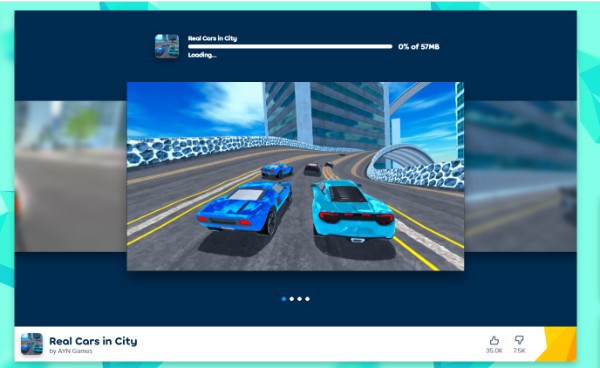 Mini-car games are car racing games with small races. Unlike huge car games with 5 laps, these mini-car games are fun to play as well as easy to play.

There is no laps system nor there are huge boosters. These are just simple cars running to reach the finish line.

It is designed for car game lovers who don't want to waste so much time on huge car games such as Asphalt or CSR.

However, just like these huge car games, mini-car games also provide you the option to unlock different cars. Sure, the graphics are not that great but who wants a high-graphic game when you are playing it online.
How Do These Games Help You Unwind?
Online games are a great way to relax and have some fun. They can help you escape from the stress of your everyday life and take a break from reality.

The best online games are the ones that are challenging and addictive. They keep you engaged for hours on end. Games can also be a social activity.

You must detach yourself from stressful ideas or events in order to overcome them. Video games immerse you in entire universes and provide you with intriguing circumstances to focus on. This is what makes them so entertaining and stress-relieving.

Online games provide an escape from the real world. They can help you blow off some steam, relieve stress, and have some fun.

Games can also improve your problem-solving skills and hand-eye coordination. However, there are some benefits of playing online games. Let's dive deeper into the advantages of online games.
What are the benefits of playing online games?
There are many benefits to playing internet games. Such as Improving problem-solving skills and Improving focus and concentration but there are many other benefits of playing online games. Some of them are
Increased Mental Stimulation
Playing internet games can help improve cognitive function and memory. They can also help improve problem-solving skills.

Not only that but the combination of stress relief and improved ability lead to better mood and positive thinking.

Having such feelings is a great way to elevate yourself as a person. Therefore, it is wise to play these online games for a short period of time in a day.

Thus, you can play these games to improve your mental abilities.
Stress Relief
Playing internet games can help relieve stress and tension. This is because they provide a fun and stimulating distraction from the problems of everyday life.

Apart from that, they are not fast-paced action games such as BGMI and Call of duty.

Therefore, you play these online games with a relaxed mind, not with a tense mind. These hyper-casual and casual online games are ideal for relieving stress rather than the fast-paced action games.
Fun Is Around The Corner
These games were made decades ago. Unlike modern games, these online games aren't made to earn money but also to offer fun and enjoyment.

And to be honest, these are indeed successful in their jobs. These online games are fun to play and they are not addictive.

So you don't have to worry about the addiction problems. Plus the added benefit is the relief of stress.

Therefore, if you are searching for online games that are not addictive and come with a fun factor, then you can revert to the above list of games, we have mentioned.
Anger Reliever
There are often situations where you feel angry. You might think about breaking objects but that will only cost you more money.

So what could be the ideal choice? Simple, play these online games to remove your anger. As mentioned above, these games are fun and simple, which makes them a true stress-buster.

The same thing applies to anger management, these games can help you to manage your anger in little to no time.

Consider the situation when you are in the office and you have only 10 minutes before the next meeting. You can have a game in these 10 minutes to relax and manage your anger.
The Final Verdict
According to a poll conducted, a platform for simple and relaxing internet games, a staggering 80% of those surveyed play games to relieve stress.

Playing internet games can be a great way to unwind after a long day. Not only that but between meetings or college breaks, these games are a way to relieve stress.

This article provided a list of some of the best games to play when you want to relax.

Games such as solitaire and poker are a great way to relax and have some fun. You can visit sites such as solitaire.org and poki.com to play these games for free.