How To Send Original Size Picture On WhatsApp iPhone
Last Updated : Nov 5, 2020
IN - Whatsapp
There are a trove of features in WhatsApp for iOS. Many complicated things are simplified by this simple messenger service, whether sending your current location or transferring a simple PDF file. What it doesn't do, though, is to transfer image files to their original resolutions, so in this article we will show you how to send original size picture on WhatsApp iPhone.
Transferring image and video files through WhatsApp ensures that the images will be stripped of their original quality by their file compression technique. Although they still look amazing on the screen, a completely different image opens up when viewing them on a PC.

Although it's very easy to send and share full resolution images on Android, it's unfortunately not the same on iOS. Here, it means either sending the image file as an attachment to an email or sharing it over Slack.
Step By Step Guide To Send Origianl Size Pictures By Using iCloud Push Through
The first step is to make WhatsApp believe that a document is the picture you are uploading. Open Photos to do this, pick the image files, and tap the Sharing button.

Now, choose the Save to Files option. On iCloud Drive, tap, and then choose Add.
It's about time to submit and share now. Open WhatsApp and tap the Plus icon > Document, then pick your iCloud Drive files.
Step By Step Guide To Send Origianl Size Pictures By Using Third Party App
If, however, you are unable to use iCloud Drive for some reasons, Bundler is the software for you. It also helps you to rename zipped files and uninstall them. Just tap the I and it will show the options.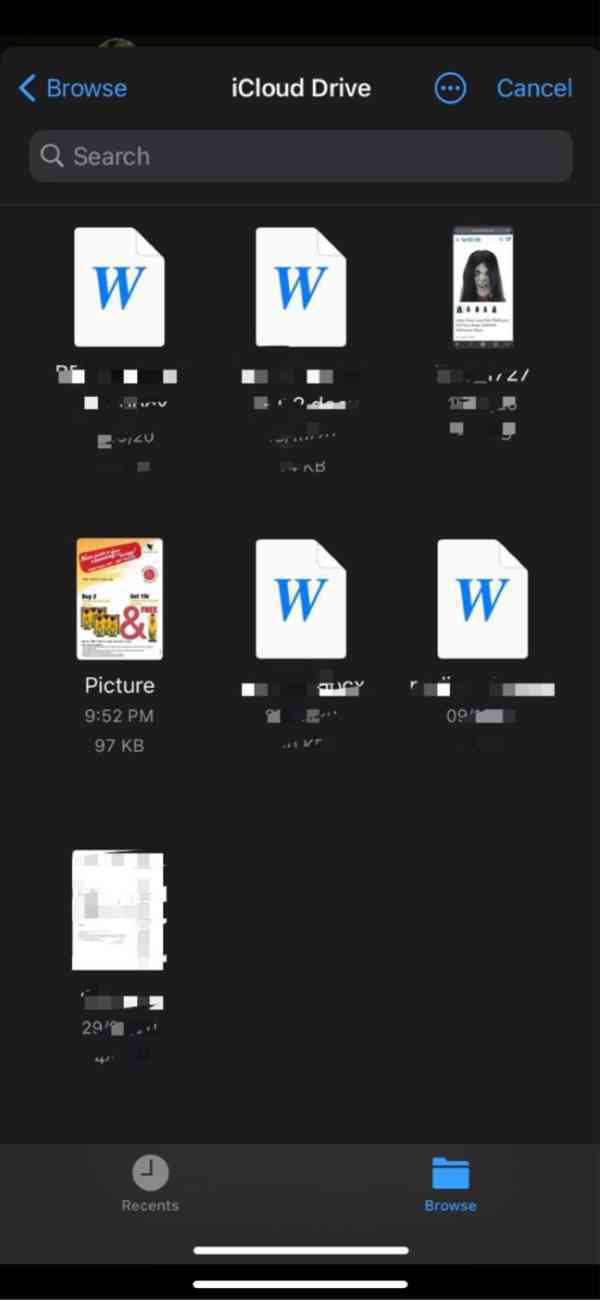 iOS does not, however, provide a native way to zip files, which means you'll have to use a third-party programme. Bundler is one of the many iOS applications that simplify the zip file development process. The best thing about it is that it shows up in the Sharing menu, making the photos and documents super easy to share. Here's how to put it to use.
Open Photos, pick the photos that you want to submit, and then tap Pick. You will not initially see Bundler in the Share sheet, however. You have to do it yourself.
Click the Sharing icon > More to do this and turn the Bundler turn on. Tap on the icon to build a zip file once the software is added.
All you need to do now is go to Bundler and press the Sharing button. From the Sharing Sheet, pick WhatsApp, pick your contacts, and tap Send. Just as simple as that!
If you give an Android user a zipped file, they will be able to unzip it via a file explorer such as Solid Explorer. By clicking on the shared file and selecting Preview content, an iOS user would be able to access the files.

Tap the Sharing button to extract files, then pick Save to Files > My iPhone > Documents and tap Add.
Conclusion :-
Of the two approaches, the first one tends to be a natural alternative.

I hope this article on how to send original size picture on WhatsApp iPhone helps you and now can send original size pictures over WhatsApp from your iPhone.