How To Listen Songs Offline On Gaana
🕐 1 Jul 23
Gaana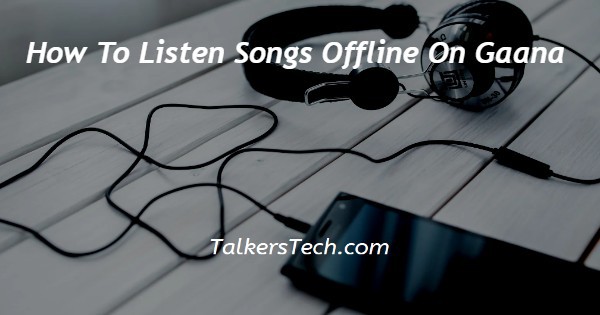 In this article we will show you how to listen songs offline on gaana, as we all know that gaana is a platform where we can listen to various songs in different languages including regional indian languages and also other country languages songs.
There were times when we used to download any songs from any app and listen to it in the offline mode in our free time.
But in recent days, we have to pay for everything to enjoy amazing services which is a sad thing.
Similarly, gaana also used to provide many amazing offline services to all its users for absolutely free of cost. but as a result those days no longer exist.
We have to pay to the gaana to enjoy listening to songs in the offline mode.
If you want to listen to songs offline on the gaana app then you can absolutely do it but you will have to subscribe for that. do not worry because subscription is really a minimal amount which everyone can afford. many subscription offers do exist in the gaana app itself.
You will just have to go to the gaana app and look for the subscription offers.
Step By Step Guide On How To Listen Songs Offline On Gaana :-
Do not worry if you do not know how to look for the subscription method because this article will help you to listen to any songs in the offline mode which will also lead you to become a subscriber of gaana plus.
If you once become a gana plus member then you will be able to enjoy offline songs and also many other services.
To find out more about the steps you will just have to continue reading this article till the end and perform all the steps which are shown in this article accordingly.
Go to the gaana app from your android.
Then you will have to click on the 'subscribe' button which will be present at the top line of your screen.
Then you will be redirected to the subscription page.
From this page you will need to select any subscription of your choice.
Click on the subscription.
Immediately, you will be on the payment method page.
On this page you will have to select the payment method from where you want to pay for the subscription.
Once the payment is done you will be able to enjoy listening to songs in the offline mode without any interruption.
All the steps are clear over here.
Conclusion :-
I hope this article on how to listen songs offline on gaana helps you and the steps and method mentioned above are easy to follow and implement.
In this way you will be able to listen to offline music of your own choice.